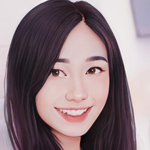 Bonbon Hk
Mısır
•
2:51 AM (GMT+08:00)
Hakkımda
🐱Hi, I m from Hong Kong 我是土生土長香港人
🐱2年網上授課經驗
🐱2yr experienced tutor online.
🐱網課會分享螢幕,網頁,教材同工作紙
首次30分鐘體驗課first 30-min trial class:
🚕了解學生程度knowing the student's level🚕
☘️閱讀能力 ability for writing read and communication
☘️溝通能力
☘️寫作能力
☘️了解正式課會用到的教材和模式 intro materials and modes of lectures
🍐60分鐘課 regular class🍐
🍉Customize learning content, starting from the daily life! 🍉
🍉Cantonese expression ❓how to speak politely ❓
🍉Telephone communication,❓how to end the conversation politely❓
🍉Clarify pronunciation of the word with similar sound: 喺系 係, 啦-呢-嘞🍉
🍉自訂學習內容,由最貼近生活講起!🍉
🍉粵話語氣表達方式,點先講得有禮貌❓
🍉電話對話,點可以禮貌地結束對話❓
🍉近似字發音,喺-係,呢-嘞🍉
welcome to ask lesson material after class

💡💡另有中文繁體--速成輸入法教程Quick input method class USD14/hr💡💡
💎5堂學會加練習速成輸入法 5 lesson to learn how to type
💎連筆記, Notes provided
💎學生需打印輸入字形表 need to print out the chart
💎可粵/ 國語/ 英語上課 can tuition with Cantones/ Mandarin / English
💎對中文字有基礎認識 have a basic knowledge of writing Chinese letter
輕鬆認識繁體字輸入, 一小時課堂會先講解 再練習. 由零到學會只需5堂.
課前必需自行安裝速成輸入法, 堂上盡量使用電腦 student must instead 'quick input method' in you laptop / ipad before the lesson start.
Devamını Oku
Deneme derslerim
Deneme Dersi
Tek Seferlik, 30 dakika
Öğretmen İstatistikleri
Birkaç saatte
2 yıl önce
94.00%
383
14.6 ders ortalaması
5.0
Özgeçmiş

Çalışma Deneyimi
3years private tutor
online - online

Sertifikalar
TEFL 120hr certification
Doğrulanmış
International Open Academy - USA
Primary Maths: how to develop a growth mindset
Doğrulanmış
Oxford University Press - UK
certificate of attendance
Diğer öğretmenlere göz atın:
Deneme Dersi
Tek Seferlik, 30 dakika