%10 indirim ile daha fazla öğren.
Kalan Süre:

07:14:15:16

(Kalan Kupon: 99)
Martha geçici olarak mevcut değil.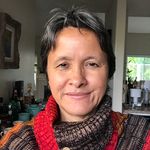 Martha Alvarado
Amerika Birleşik Devletleri
•
3:39 PM (GMT-07:00)
Deneme Dersi
Tek Seferlik, 30 dakika
Öğretmen İstatistikleri
Çok kısa sürede
bir yıl önce
100.00%
0
0.0 ders ortalaması
Yeni Öğretmen
Öğretme Başarısı
Yeni Başlayan
Üst Başlangıç seviyesi
Orta düzey
Üst Orta seviye
İleri düzey
Üst İleri seviye
Özgeçmiş

Eğitim
Spanish and Science teacher
OCEAA - California
Teaching Spanish and Science at different levels: middle school, high school and college.

Çalışma Deneyimi
Reference letter
Inderkum High School - Sacramento, CA
Reference letter from supervisor

Sertifikalar
Master on teaching Spanish as as second language.
Universidad Pontificia de Salamanca - Salamanca. Spain
Enseñanza de español para extranjeros.
Diğer öğretmenlere göz atın:
Deneme Dersi
Tek Seferlik, 30 dakika