Gelmiş geçmiş en büyük indirim! Ders paketleri %15 indirimli.
Kalan Süre:

00:19:41:53

(Kalan Kupon: 11)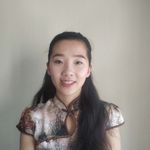 lanlan yu
Güney Afrika
•
6:13 AM (GMT+02:00)
Hakkımda
Hi, my name is Yu Lan, but my friends and students call me Lan Lan. I am originally from the beautiful seaside city Dalian in the North East of China but now I live in the capital of South Africa, Pretoria. I have degree in Education from the Northeast Normal University, and have 4 years kindergarten teaching experience. In 2017 I started teaching foreign adult students in Dalian. I loved this new challenge and in 2019 I moved to South Africa to take up a fulltime Mandarin teaching position.

My students are from 8 to 43 years old. Before I consider my teaching approach, I first consult with the student to find out why they want to learn Chinese. Each student has a different motivation for learning Mandarin. If you want to study in China you should do the HSK course, if you want to do business, I have a business language course and if you just need a few words for traveling we can do the basic course for your travel needs.

I will design the course according to your actual situation. People are more confident and willing to express themselves when they are relaxed. So there will be a lot of interesting activities and games in our course. I will construct your learning mode in a relaxed and pleasant atmosphere. Don't worry about making mistakes, you will become braver in these attempts, and your language ability will be improved by practice. Practice is the only way to learn ait new language.

Devamını Oku
Deneme Dersi
Tek Seferlik, 30 dakika
Öğretmen İstatistikleri
Birkaç saatte
4 yıl önce
99.00%
813
25.4 ders ortalaması
5.0
Öğretme Başarısı
Yeni Başlayan
Üst Başlangıç seviyesi
Orta düzey
Üst Orta seviye
İleri düzey
Üst İleri seviye
Özgeçmiş

Eğitim
Certificate for Teachers of Chinese to Speakers of Other Languages
Center for Language Education and Cooperation - Beijing, China
The certification is used to benchmark the quality and standard of those teaching Chinese language anywhere in the world. The CTCSOL is the only certificate recognized by the Center for Language Education and Cooperation (CLEC) for teaching the Chinese language in the 1.500 Confucius Institutes and Classrooms in more than 132 countries around the world
Bachelor of Education
Northeast Normal University Jilin, China - Jilin, China

Sertifikalar
Mandarin Proficiency Test Certificate - Second Grade, A Level
State Language Work Committee - Dalian, China
This certificate certifies the achievement of Teacher Level of Mandarin proficiency.
Teaching license – Kindergarten
Dalian Education Department - Dalian, China
Teaching qualification recognized across China. Required to lawfully tech at all learning institutions in China.
Diğer öğretmenlere göz atın:
Deneme Dersi
Tek Seferlik, 30 dakika