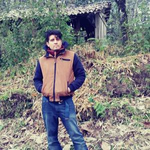 Sergio Arturo Baizabal
Meksika
•
8:13 AM (GMT-06:00)
Konuşur
Ana Dil
,
B1
,
A2
,
,
Hakkımda

MUSIC! LITERATURE! TRAVEL!
FOOD! CHESS! POKER!

I'm an easy-going person, I appreciate having discussions about various subjects, I am pretty open-minded.

I'm happy to be here and get the opportunity to share some stories about my place and use them to teach you. I like to meet people with different cultures, languages and opinions, I'll enjoy if you teach me something from your habits and traditions.

Before this adventure, I used to give lessons in a junior high school, I've experience with the management of students from eleven until fifteen years old, we read books from different classic writers around the world, we practiced writing, grammar, personal expressions, vocabulary, theater presentations, poetry and many many subjects that made me really appreciate my job; I was interested in helping them with skills to develop their creativity. I managed to lead and maintain authority on the group, but I also had a lot of fun with my pupils.

Moreover, last September I took a special class of 4 weeks to teach Spanish to foreigners; meanwhile, I had some students who I taught privately, I worked with people from India, Ireland, USA and Australia, I have very good memories of them. I hope to continue growing as an instructor of my language and that you take a pleasant experience and fulfill your purpose of learning it.

Let's do it!

WORK EXPERIENCE

- Guitar instructor since 2007.
- Chess instructor since 2009.
- Chess referee since 2009.
- Spanish teacher in (junior high) Colegio Bilingüe Paidos, 2014 - 2017.

EDUCATION

UNIVERSIDAD VERACRUZANA (University of Veracruz) Communication and journalism, 2006 – 2010.

Additional

- Municipal School of Fine Arts (EMBA) Basic course of two years in music technician, 2003 - 2005. Diploma of jazz on guitar, August 2003 - July 2005
- National chess champion twice: COPA GUADALAJARA 2009 and CARLOS TORRE REPETTO 2O1O (Mérida, Yucatán).
- Training of Spanish teachers as a foreign language (FPELE- International House, Instituto Cervantes), 2017.
Devamını Oku
Deneme Dersi
Tek Seferlik, 30 dakika
Öğretmen İstatistikleri
Bir saatte
6 yıl önce
100.00%
2.978
25.5 ders ortalaması
5.0
Özgeçmiş

Eğitim
Licenciatura
Doğrulanmış
UNIVERSIDAD VERACRUZANA - Veracruz, México
University of Communication and journalism

Sertifikalar
FPELE International House
Doğrulanmış
Instituto Cervantes - CDMX, México
Formación de Profesores de Español como Lengua Extranjera
Diğer öğretmenlere göz atın:
Deneme Dersi
Tek Seferlik, 30 dakika