Gelmiş geçmiş en büyük indirim! Ders paketleri %15 indirimli.
Kalan Süre:

01:04:58:33

(Kalan Kupon: 22)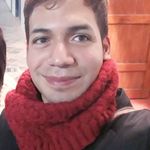 Renzo Guevara
Peru
•
1:56 PM (GMT-05:00)
Konuşur
C1
,
C1
,
C1
,
C1
,
A2
,
A1
Hakkımda
Hallo Mein Name ist Renzo, ich komme aus Lima, Peru und jetzt ich wohne in Cusco. Ich habe an der Universität, Erziehung von Spanisch und Literatur studiert und zurzeit habe ich ein Master's degree auf Spanisch als Fremdsprache in die Universität von Barcelona.

Ich arbeite mit der Kommunikative Methode das heisst, Mein Unterricht basiert sich auf Konversation und viele Kontexte, natürlich kommt dabei die Grammatik,
Hör-/Leseverständnis, mündlicher Ausdruck, usw.

Hi! My name is Renzo and i'm spanish teacher on Verbling. I'm from Lima, Peru, but i live in Cusco. I like a lot the politics, history, art and biology. I studied Education in Languages and Literature in the university, and now I am working on my Master's Degree in Spanish as a Foreign Language in Universitat de Barcelona. I speak fluently english, german, portuguese and french. I have 10 years of experience teaching spanish.

Hola! Mi nombre es Renzo y soy profesor de español aquí en Verbling. Soy peruano y vivo en Cusco, Perú. Me gusta mucho la política, la historia, el arte y la biología. Estudié Educación en Lengua y Literatura en la universidad y ahora estoy estudiando mi maestría en español como lengua extranjera en la Universidad de Barcelona. Hablo inglés, alemán, portugués y francés aparte de mi español nativo.
Devamını Oku
Deneme Dersi
Tek Seferlik, 30 dakika
Öğretmen İstatistikleri
Aynı gün
4 yıl önce
73.00%
163
23.1 ders ortalaması
5.0
Öğretme Başarısı
Yeni Başlayan
Üst Başlangıç seviyesi
Orta düzey
Üst Orta seviye
İleri düzey
Üst İleri seviye
Özgeçmiş

Çalışma Deneyimi

Sertifikalar
Master's degree
Doğrulanmış
Universitat de Barcelona - Barcelona, España
Spanish as a Foreign Language
Bachelor in Education
Doğrulanmış
Universidad Nacional San Antonio Abad del Cusco - Cusco
Educación en Lengua y Literatura
Diğer öğretmenlere göz atın:
Deneme Dersi
Tek Seferlik, 30 dakika