Liza-Mari geçici olarak mevcut değil.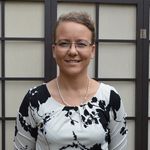 Liza-Mari Petzer
Güney Afrika
•
6:50 PM (GMT+02:00)
Deneme Dersi
Tek Seferlik, 30 dakika
Öğretmen İstatistikleri
Çok kısa sürede
bir yıl önce
100.00%
0
0.0 ders ortalaması
Yeni Öğretmen
Öğretme Başarısı
Yeni Başlayan
Üst Başlangıç seviyesi
Orta düzey
Üst Orta seviye
Özgeçmiş

Eğitim
B.A. Communication Science
Doğrulanmış
University of South Africa - Pretoria, Gauteng, South Africa
Communication Science: competent professional in the communication industry: public and private communication consultancy, government communications, public relations, advertising, marketing, journalism, print media, broadcasting, community media, telecommunications, organisational and management communication.

Sertifikalar
Level 5 TEFL 180-hour
Doğrulanmış
i-to-i TEFL - Gauteng, South Africa
The Level 5 180 Course combines fundamental TEFL learning with two Specialist Courses to prepare for teaching engaging grammar lessons and adapting your lessons to accommodate younger learners.
Diğer öğretmenlere göz atın:
Deneme Dersi
Tek Seferlik, 30 dakika