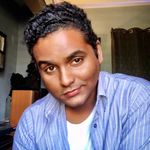 Eduardo Llano
Dominik Cumhuriyeti
•
2:45 AM (GMT-04:00)
Hakkımda
Hello, my name is Eduardo and I live in Santo Domingo in the Dominican Republic. I am a native Spanish speaker and have been a Spanish tutor and teacher for many years. I have experience teaching young children and adults, on primary, high school and university levels. I also enjoyed teaching Spanish in a school for children with behavioral problems. I taught many of these children to read and write. I have always enjoyed teaching and would like to encourage you to take classes with me. I will teach you all the aspects of the Spanish language, from grammar to conversational structure. Learning a language also involves learning a new culture. I would be happy to teach you the language from a cultural perspective, as well. So, if you would like to learn Spanish and Dominican culture, please contact me. See you soon!

Hola! Mi nombre es Eduardo y vivo en Santo Domingo, cuidad de la República Dominicana. He sido tutor de Español en distintas ocasiones, en la escuela y también en la universidad, también fui profesor de español en una escuela para niños con problemas de actitud, donde los enseñe a leer y escribir. Siempre me ha gustado enseñar, así que deseo que te animes a adquirir clases conmigo, te enseñare todos los aspectos del idioma español, desde la gramática hasta la estructura conversacional. Aprender un idioma también es aprender una cultura, así que estoy dispuesto a enseñarte la manera de pensar y el idioma desde la perspectiva cultural. Así que si quieres aprender español siéntete libre de contactarme, hasta luego!
Devamını Oku
Deneme Dersi
Tek Seferlik, 30 dakika
Öğretmen İstatistikleri
Aynı gün
7 yıl önce
84.00%
156
9.8 ders ortalaması
5.0
Öğretme Başarısı
Yeni Başlayan
Üst Başlangıç seviyesi
Orta düzey
Üst Orta seviye
İleri düzey
Özgeçmiş

Çalışma Deneyimi
Instituto Estudiantil Canillitas con Don Bosco - Santo Domingo D.N.

Sertifikalar
Tutor de Español
Instituto Técnico Salesiano - Santo Domingo D.N.
Certificado de Capacitación Ocupacional
Diğer öğretmenlere göz atın:
Deneme Dersi
Tek Seferlik, 30 dakika