Gelmiş geçmiş en büyük indirim! Ders paketleri %15 indirimli.
Kalan Süre:

00:04:59:03

(Kalan Kupon: 11)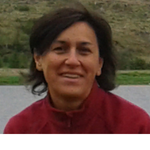 Michela
İtalya
•
7:55 PM (GMT+01:00)
Hakkımda
Ciao! My name is Michela. Nice to meet you!
I am bilingual, Italian and English native speaker and I live in Genoa, a beautiful city in the North of Italy.
I have a degree in Architecture and a qualification for the profession of Tour Leader.
As tour leader I lead groups of Italian and English speaking tourists around Italy and Europe.
I really like being with people, I am very interested in different cultures and have natural predisposition to interpersonal relationships.
I have been teaching Italian for five years and I am often asked to organize lessons for foreign tourists in order to quickly learn the Italian necessary to be understood when travelling in Italy.
My approach to teaching is very dynamic and informal, yet professional and aimed at making you learn and improve your Italian skills.
I like focusing my lessons on conversation, reading and listening, alternated to grammar and structural aspects of the language.
Always flexible and available to meet your needs.
Italian people do like so much talking and chatting! Always with a smile and in complete relax.
You decide the topics and I will get your Italian improved!
Grammar, pronunciation and tailored lessons to your needs.
During our first lesson we will talk about your goals and I will assess your level of Italian, so that we can shape the following lessons on your interests and needs.
CIAO,
TI ASPETTO!

Devamını Oku
Deneme Dersi
Tek Seferlik, 30 dakika
Öğretmen İstatistikleri
Birkaç saatte
7 yıl önce
100.00%
416
18.2 ders ortalaması
5.0
Öğretme Başarısı
Yeni Başlayan
Üst Başlangıç seviyesi
Orta düzey
Üst Orta seviye
İleri düzey
Üst İleri seviye
Özgeçmiş

Eğitim
Degree in Architecture
University of Architecture of Genoa - Genoa - Italy
Qualification for the profession of Tour Leader in English
Province of Venice - Italy - Venice - Italy

Çalışma Deneyimi
Italian Tutor
Preply platform - Online
Grammar, conversation, pronunciation and Italian culture
Private Italian language Tutor
Teaching the Italian language to foreigners living in Italy and to individuals or small groups for the purposes of travel.
Italian Tutor
Verbling platform - Online
Learn Italian and smile! Grammar, conversation, pronunciation, italian culture and tailored lessons to your needs.

Sertifikalar
Certification of advanced competencies for teaching Italian to Foreigners
Doğrulanmış
Diğer öğretmenlere göz atın:
Deneme Dersi
Tek Seferlik, 30 dakika