Gelmiş geçmiş en büyük indirim! Ders paketleri %15 indirimli.
Kalan Süre:

00:23:56:50

(Kalan Kupon: 22)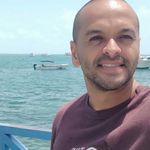 Camilo Uribe
Kolombiya
•
6:58 PM (GMT-05:00)
Hakkımda
My name is Camilo, I'm from Medellín, Colombia.
I am a teacher with more than 4 years of experience in both public and private schools. I have had the opportunity to work for one of the most important universities in the city of Medellín. I have accompanied the learning processes of children, adolescents and adults through personalized classes. Currently, I teach online, work in a private school and also in one of the best English academies in the Medellin, Colombia. I have taught Spanish and English online to people from the United States, England, Russia and Belarus
I guarantee you will learn how to speak Spanish in an easy and fun way. You will improve your communication skills from the first lesson.

Devamını Oku
Deneme Dersi
Tek Seferlik, 30 dakika
Öğretmen İstatistikleri
Aynı gün
5 years ago
97.00%
462
9.9 ders ortalaması
5.0
Öğretme Başarısı
Yeni Başlayan
Üst Başlangıç seviyesi
Orta düzey
Üst Orta seviye
İleri düzey
Üst İleri seviye
Özgeçmiş

Eğitim
Bachelor's degree in the English language
Luis Amigo university - Medellin,Colombia
Focus on the Methodology of teaching English

Çalışma Deneyimi
Language teacher
TLS Teaching Language Services - Medellin,Colombia
Teaching English to children and teenagers.
Language teacher
Alcaravanes school - Medellin,Colombia
Teaching languages to students in elementary and high schools. Teaching students with special needs.
Spanish and English teacher online
Medellin,Colombia
Teaching languages online to students from the United States, Canada, Russia and England. Helping with grammar, pronunciation and developing the fluency of speech.
Language teacher
Luis Amigo University - Medellin,Colombia
Teaching English to kids and teenagers. Preparing performances, doing projects, using educational games.
Diğer öğretmenlere göz atın:
Deneme Dersi
Tek Seferlik, 30 dakika