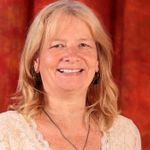 Michaela
İspanya
•
10:54 AM (GMT+01:00)
Konuşur
Ana Dil
,
C2
,
C1
,
C1
,
C1
,
B1
Hakkımda
Graduate degree in German/ Master in German as a foreign language, certified in exam preparation.

Highly Skilled Language Instruction Teacher with over 20 years experience of German teaching, more than 3000 lessons online - see certifications on my profile!
Graduate Degree in German language, Master in German as a foreign language, certified in exam preparation.

I'm qualified to teach the following topics to students of German:
✔️ General German (structured lessons with a digital workbook
- all levels)
✔️ Business German (B1-C1)
✔️ Goethe Exam Preparation, fide-Test, ÖSD (all levels)
✔️ German Conversation - with Audios or Videos (A2-C2) as a homework

My focus: the latest and best methods to learn German must be fun and most effective at the same time. Your time is precious - learn German fast and in an efficient way!

🎯Individual solutions:
🎯Free placement test 🎯Pronunciation test 🎯Flexible lesson program 🎯Personal student plan

As a passionate teacher of German, after 20 years of teaching and studying, I developed an integrative method for all learners of German who feel that they are not progressing (fast enough) in their learning process.
This practice is based on a
👨‍🏫digital textbook to ensure a smooth progression. And combining the
👨‍🏫most powerful tools of natural second language acquisition, it uses
👨‍🏫comprehensible input: Here, listening, reading transcripts, and conversation is key.

You will receive
💎a personal google-drive-correction plan and a pronunciation test at the beginning.
I will reveal to you
💎the three most effective learning strategies.
And in addition, I will explain to you
💎the best way to increase your vocabulary.

Experience
Over these 20 years, I've had the pleasure of teaching German to international students from beginners to the most advanced.
Since 2017, I am a full time online teacher:
I gave German lessons to professionals, university students and others from over 40 countries!
During 10 years, I worked as a corporate teacher at a multinational company in Spain. There, I taught General German, Business German and German for Technical Engineers to all levels.
I also taught in bilingual schools and institutes and helped German teachers to bring their skills to perfection.
After university, I worked at the German Language School (Mondragon Lingua) during 6 years, where I received an excellent practical training in teaching German as a foreign language.

My skills
☛ Fully understanding of the fact, that your time is valuable
☞ A teacher who knows how to learn languages
☛ Learn to speak more smoothly and naturally in German!
I teach Accent Reduction, conversation, General German and Business German.
☛ Experience in all aspects of the German language of all levels gives me the ability to know what you need now.
☞ Very patient and understanding
☛ I enjoy teaching people and seeing students achieve their goals.
☞ High level speaking skills
☛ My German is very clear and easy to understand.

🥇I offer four different courses🥇

⭐️ 1: General Language Learning Course
All skills are practised: speaking, grammar, writing, listening and reading.
We work with a digital textbook with a lot of pictures, audios and videos, which will make the process fun and interesting. You will receive a copy of the book which you can print out or you can buy the printed version.
In a placement test we can find out your current level (A1 to C2) If there are any knowledge gaps, we will close them first, then we will go on with the textbook.

⭐️2: Business German
I help professionals get the fluency and confidence they need in English to build a life richer in opportunities.
From my experience, I know that the problem at this point is that your English is affecting your job prospects. You are an expert in your field and you express yourself well in your native language, but you feel limited when communicating in German.

You may feel frustrated because you can't demonstrate your expertise when speaking in German. You may stay quiet in meetings or in conversations because you spend a lot of time thinking about what to say, even when you have great ideas and valuable feedback. You might feel unsure when writing emails, because you worry that there may be mistakes, or that your emails sound unprofessional.

What scares you most is that you know, if you don't change, you will miss future opportunities. You will not be able to achieve your goals or build the life you want.

But let me assure you, you're not alone. I've witnessed incredible transformations in the past twenty years, and the same can be true for you!

This course is for professionals who need the language in order to interact with Germans on their job. The aim is to gain confidence expressing yourself in situations of your interest including profession-related vocabulary.
The grammar is taught in a professional context.
In a placement test we can find out your current level.
If there are any knowledge gaps, we will close them first, then we will go on with the topics which you are interested in.

The book comes with an Audio CD which gives learners the opportunity to listen to typical workplace conversations between native speakers of German
During the lessons, we will work with the digital, interactive version of the textbook.

I can help you with professional / business / technical German, so if you are an entrepreneur / banker / CEO / CFO / Doctor or indeed any professional, you will meet your aims very quickly with me.

⭐️ 3 Exam Preparation
Personalized course for your special needs:
Placement Test in order to analyse exactly what has to be done.
Together we will elaborate a plan for you to succeed!

⭐️ 4: Let's speak German!
Learning German intuitively with videos/ audios
- Levels: A2 to C2 - from beginner to expert
- Learn German through the latest methods:
Discover a new, fun way to learn how to speak, read and write German which is simple, fast, and works!
*Listening to the audio/ watching the video
*Working with a transcript
*Doing exercises having to do with the audio/ video
*Extending vocabulary
*Speaking about the audio/ video
* Talking about a topic and answering questions
* Correction of mistakes in the moment they appear

This course is not for people who just want to talk. It's about expanding vocabulary and eliminating mistakes with the help of a systematic correction plan.
At the same time you can be sure, that in your lesson I'll get you speaking about 90 percent of the time.
By the way, as you listen to the videos/ audios you will also train your listening comprehension and improve your spelling while writing the corrections into the document with my help!
In addition, we may address grammatical phenomena and problems at the very moment they appear.

🥇Levels
A2/B1 – Audios - Intermediate – Communicating in most situations
B2/C1 – Videos - Upper intermediate – Expressing yourself in a clear and detailed manner
C1- C2+ - Audios - bring your German to perfection

____________________________________________
PLEASE NOTE:

For more than three lessons per week, please consult with me in advance. Danke:)
Please choose your lessons carefully and avoid any changes after booking. Thank you so much for respecting my time.
Lessons will be 55 minutes.
Devamını Oku
Deneme derslerim
In diesen 30 Minuten beantworte ich Ihre Fragen, erkläre, wie meine Unterrichtsmethoden funktionieren und stelle die Unterrichtsmaterialien vor. Ich stelle Fragen, um das Niveau festzustellen und wir überlegen gemeinsam, wie Ihr Unterricht in Zukunft aussehen kann.
During these 30 minutes, I will answer your questions, explain how my teaching methods work and present the teaching materials. I will ask questions to determine your level and together we'll talk about how your lessons could be orga
Devamını Oku
Deneme Dersi
Tek Seferlik, 30 dakika
Öğretmen İstatistikleri
Birkaç saatte
4 yıl önce
100.00%
1.192
35.3 ders ortalaması
5.0
Öğretme Başarısı
Yeni Başlayan
Üst Başlangıç seviyesi
Orta düzey
Üst Orta seviye
İleri düzey
Üst İleri seviye
Özgeçmiş

Eğitim
The Exams of the Goethe Institute
Goethe Institute - Barcelona

Çalışma Deneyimi

Sertifikalar
English Certificate
University of Cambridge - Spain
Master's
Universidad del País Vasco - Victoria
University Specialist in German Methodology as a Foreign Language
Degree German Studies
Freie Universität Berlin - Berlin
Focus in German as a Foreign Language
Diğer öğretmenlere göz atın:
Deneme Dersi
Tek Seferlik, 30 dakika