Gelmiş geçmiş en büyük indirim! Ders paketleri %15 indirimli.
Kalan Süre:

03:16:21:30

(Kalan Kupon: 44)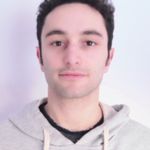 Fabio Monelli
İtalya
•
9:33 AM (GMT+02:00)
Konuşur
C1
,
B1
,
B1
,
A2
,
A2
Hakkımda
Ciao! Hello! Привет! Hola! Привіт! Szia!
Sono Fabio, tutor online della lingua italiana.
Amo insegnare e voglio condividere il fascino di questa lingua con tutti voi.
Sono un lavoratore infaticabile: entusiasmo, umiltà e affidabilità sono i miei caratteri distintivi.
Cosa offro:
1) attività di conversazione libera su ogni possibile argomento - sport, viaggi, storia, cultura e molti altri;
2) insegnamento della lingua italiana tradizionale, partendo dalle basi della grammatica e del dialogo;
3) traduzione di documenti vari, correzione di testi e compiti.
Insegno a persone di qualunque età e paese: l'italiano è una lingua senza confini!
Sarò onorato di lavorare insieme a voi, per soddisfare ogni vostra richiesta e farvi innamorare di questa bellissima lingua.
Vi aspetto!

-Se l'orario che preferite non rientra fra quelli disponibili, scrivetemi un messaggio e troverò la soluzione per voi-

Hi all!
I'm Fabio, Italian native speaker and online tutor.
I love teaching and I want to share the beauty of this language with you all.
I am a hard worker: enthusiasm, humility and reliability are my main features.
What I offer:
1) free conversation activities about different topics - sports, travels, history, culture and many others;
2) traditional Italian language teaching, starting from the basics of grammar and dialogue;
3) translation of documents, correction of texts and homework.
I teach people of any age and country: Italian is a language Without Borders!
I will be honored to work with you, to satisfy your requests and make you fall in love with this beautiful language.
I'll wait for you!

-In case the time you'd prefer is not free, write me a message and I'll arrange something for you-
Devamını Oku
Deneme derslerim
1) Presentazione insegnante e studente
2) Definizione del tipo di corso di studio da svolgere
3) Attività di conversazione libera e grammatica.
Devamını Oku
Deneme Dersi
Tek Seferlik, 30 dakika
Öğretmen İstatistikleri
Birkaç saatte
4 years ago
100.00%
897
15.4 ders ortalaması
5.0
Özgeçmiş

Eğitim
Chimico
Doğrulanmış
Istituto tecnico F. Selmi - Modena, Italia

Çalışma Deneyimi
Private and freelance teacher
Doğrulanmış
Modena, Italia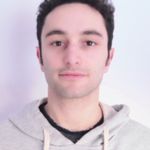 4 years ago
•
Yorumlar: 7
Diğer öğretmenlere göz atın:
Deneme Dersi
Tek Seferlik, 30 dakika