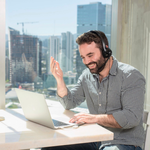 Michael Horvilleur
Amerika Birleşik Devletleri
•
4:14 AM (GMT-06:00)
Konuşur
Ana Dil
,
C2
,
A2
,
A2
Hakkımda
Hello everyone! I'm Michael, and I come from New York City . I have a Master's degree in Teaching English as a Second Language. I've been teaching English for the past 12 years in various places around the world . I'm here to help you learn English in a friendly and accessible way, so don't hesitate to join me on this language-learning journey!

Are you struggling to understand native speakers' conversations? Do you find yourself feeling nervous when using English in group or professional settings? Trust me, I understand how you feel. With teaching experience across four countries, I've personally navigated the frustration of communicating in a foreign language. That's why I've designed a dynamic curriculum designed to improve your speaking fluency, enhance grammatical precision, and sharpen listening comprehension. My goal is to empower you with the confidence you need to excel in English communication.

I have the most experience teaching in the following categories:

-Workplace English
-Intermediate Conversational English and Grammar (A2-B2)
-Advanced Conversational English and Grammar (C1-C2)
-TOEFL Preparation
-IELTS Preparation

(I do not teach children)

My teaching journey has taken me across the globe, from the United States to China and Spain, and currently, I call the city of Guadalajara, Mexico, my home. In Mexico, I've had the privilege of collaborating with the United States Embassy to elevate English education and train English teachers throughout Guadalajara. My international experiences and dedication to enhancing English proficiency make me uniquely equipped to guide you on your language-learning adventure. Join me as we embark on a transformative journey to master the English language!

If you have any questions, please feel free to message me here on Verbling to discuss further.

Good luck in your language learning journey,

Michael Horvilleur

Devamını Oku
Deneme Dersi
Tek Seferlik, 30 dakika
Öğretmen İstatistikleri
Aynı gün
4 yıl önce
100.00%
1.028
13.6 ders ortalaması
5.0
Öğretme Başarısı
Üst Başlangıç seviyesi
Orta düzey
Üst Orta seviye
İleri düzey
Üst İleri seviye
Özgeçmiş

Eğitim
Master's of Science in Teaching
Doğrulanmış
Fordham University - New York City
Teaching English as a Second language

Çalışma Deneyimi
English Language Fellow
United States Department of State - Guadalajara, Mexico
English Teacher
Westchester Community College - Westchester, New York
English Teacher
City University of New York (CUNY) - New York City
English Teacher
Education First (EF) - Xiamen, China
Taught English to all ages.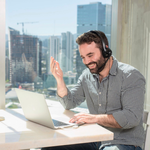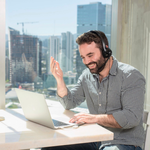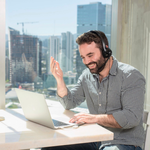 Diğer öğretmenlere göz atın:
Deneme Dersi
Tek Seferlik, 30 dakika