Gelmiş geçmiş en büyük indirim! Ders paketleri %15 indirimli.
Kalan Süre:

01:14:09:26

(Kalan Kupon: 22)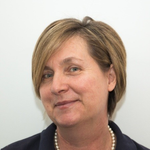 Eugenia
İtalya
•
10:45 AM (GMT+01:00)
Hakkımda
Hi everybody!

My name is Eugenia, I'm a native professional Italian language teacher since 2011. I work for a language school in Rome both in group and in one-to-one classes.

I have first and second level DITALS Certifications awarded by Siena University for Foreigners that attest the theoretical and practical skills necessary to work as L2 Italian teachers, as well as the qualification from the Postgraduate School of Specialization in Teaching Italian as a Foreign Language, Siena University for Foreigners.

My teaching method is based on a communicative approach that allows the student to use actively the language since beginners' level.

I always customise the lessons to the needs of the student respecting his/her rhythms and interests. We can work on all the aspects of the language: speaking, pronunciation, fluency and intonation, listening, reading, grammar, vocabulary, Business Italian. I can also help you preparing for Certification exams CILS, CELI and PLIDA.

In every lesson you can learn something new, improving your level of language, speaking confidence and fluency.

I am here to help you achieving your Italian learning goals. If you want to learn Italian language with a native, qualified and enthusiastic teacher you have only to book a free trial lesson with me now!

みなさんこんにちは。Eugeniaと申します。
私は2008年からイタリア語を教えています。
英語のほかに日本語も話しますので日本人の生徒さんが多いですが他の国の生徒さんもたくさんいます。
イタリア語を勉強してくれてどうもありがとう。
私は一人一人に合った個別 の イタリア語 の レッスンをしています。
イタリア語を勉強している目的は何ですか。
会話、文法、検定試験の 準備など、なんでもお引き受けしますし、日本語でも説明ができます。
トライアルレッスンもできますので、お気軽にお申込みくださいね。
どうぞよろしくお願いします。

1982年ローマ日本文化会館にて日本語コースを修了。後一年留学。
シエナ外国人大学に於いてDITALS(イタリア語教師育成認定)合格。後、同大学院で二年間マスターコース修了。「外国人のためのイタリア語教育」を専攻し、卒業論文は「日本人のイタリア語学習」。
Devamını Oku
Deneme Dersi
Tek Seferlik, 30 dakika
Öğretmen İstatistikleri
Birkaç saatte
3 yıl önce
100.00%
814
20.4 ders ortalaması
5.0
Öğretme Başarısı
Yeni Başlayan
Üst Başlangıç seviyesi
Orta düzey
Üst Orta seviye
İleri düzey
Üst İleri seviye
Özgeçmiş

Eğitim
Specialista in didattica dell'Italiano a stranieri
Scuola di Specializzazione in Didattica dell'Italiano come Lingua Straniera dell'Università per Stranieri di Siena - Siena, Italia
la Scuola ha il compito di impartire ed aggiornare le nozioni specialistiche di ordine teorico e pratico utili all'insegnamento, alla promozione e alla valutazione delle competenze dell'italiano come lingua seconda e straniera in Italia e all'estero, nel quadro generale della cultura italiana in una pluralità di contesti di apprendimento e di insegnamento.

Sertifikalar
Ditals II
Università per Stranieri di Siena, Centro DITALS - Siena, Italia
certificazione che attesta una competenza avanzata in didattica dell'italiano a stranieri e si rivolge a docenti che operano in qualsiasi contesto di insegnamento e con qualsiasi gruppo di apprendenti.
Ditals I
Università per Stranieri di Siena, Centro DITALS - Siena, Italia
Certificazione di primo livello in Didattica dell'Italiano a Stranieri, profilo Adulti e Anziani
Diğer öğretmenlere göz atın:
Deneme Dersi
Tek Seferlik, 30 dakika