Gelmiş geçmiş en büyük indirim! Ders paketleri %15 indirimli.
Kalan Süre:

03:02:55:01

(Kalan Kupon: 44)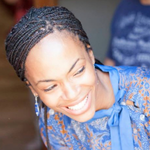 Constancia Fernandez
Birleşik Krallık
•
5:59 PM (GMT-03:00)
Konuşur
Ana Dil
,
Ana Dil
,
C2
,
C1
Hakkımda
Hello everyone,
my name is Constancia and I am French. I am currently enjoying living and teaching French and Spanish in England. I did my studies in France and I really enjoyed learning to become a teacher. Since I qualified I have been teaching in many Language schools and secondary schools helping students to improve their Listening, Writing and Pronunciation skills. My teaching style is based in consolidate the grammar in order to improve not only the speaking but also the listening and writing. I believe learning should always be personalised that's why I always make sure that the student understand what he/she is doing and how he/she can improve. Learning French can be a hard work, but I believe that it is possible to have some fun too. I have been learning Spanish and English for years now so I know what it is like to be the student.
À bientôt/ Hasta pronto/ See you soon! Merci!
Devamını Oku
Deneme derslerim
During our trial lesson, we will use online material that can help you and me to assess your listening and speaking level.
We will talk as much as possible in French in order to identify the right learning material for you and help you to become an independent learner and speaker quickly. Cordially
Devamını Oku
Deneme Dersi
Tek Seferlik, 30 dakika
Öğretmen İstatistikleri
Aynı gün
5 yıl önce
100.00%
421
16.7 ders ortalaması
5.0
Öğretme Başarısı
Yeni Başlayan
Üst Başlangıç seviyesi
Orta düzey
Üst Orta seviye
İleri düzey
Üst İleri seviye
Özgeçmiş

Eğitim
Maîtrise modern foreign language
Doğrulanmış
University Montpellier 3 - France, Montpellier

Çalışma Deneyimi
FRENCH AND SPANISH TUTOR
Freelance - Montpellier - FRANCE
French language assistant
XALAPA university Veracruzana - Mexico, XALAPA
Assist students with grammar, general culture, literacy, pronunciation and writing.
SPANISH TEACHER ASSISTANT
Lycée Joffre Montpellier - FRANCE
SPANISH teacher assistant
French teacher
Language school, Accent français - France, Montpellier
Teach grammar, general culture, literacy, pronunciation and writing.
Workshop Teacher: Spanish and French for Kids (4 to 12 years old)
Little Linguist - United Kingdom
FRENCH and SPANISH TEACHER
FRENCH foreign language teacher assistant
Knight Templars School - Baldock, England
Preparation GCSE/ A LEVEL exams

Sertifikalar
MASTER ENSEIGNEMENT LANGUE ETRANGERE MFL
Université MONTPELLIER 3 - FRANCE
SPANISH teacher assistant
MASTER RECHERCHE LITTERATURE LANGUE ESPAGNOLE
Université MONTPELLIER 3 - FRANCE
SPANISH teacher assistant
LICENCE LITTERATURE LANGUE ESPAGNOLE
Université MONTPELLIER 3 - FRANCE
SPANISH teacher assistant
Diğer öğretmenlere göz atın:
Deneme Dersi
Tek Seferlik, 30 dakika