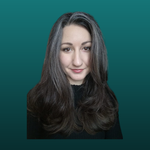 Adrienne
Amerika Birleşik Devletleri
•
8:41 PM (GMT+01:00)
Hakkımda
SUMMER BOOK CLUB SPECIAL: Bring a book, bring 1-2 friends for the price of one!*
*$60/Hr Message me for booking a coupon code!

🌻English w/ EMPATHY🌻

🎤Accent Coaching for Speaking & Singing 🎤

⭐Communication and Presentation Skills⭐


⭐15 Years Experience

⭐Gives you the space to confidently make mistakes

⭐Focus on AUTHENTIC learning: you start talking and I find areas for improvement!
⭐Bachelor's Degree in Education
⭐Makes you comfortable right away so you can shine!
⭐Kinesthetic approach to accent reduction: we use mouth positions, hand movements, and get a little silly so you can pronounce words and sounds like a pro!
⭐ Kids and Adults
⭐ All levels
⭐Conversation
⭐Test Prep
⭐Job Interviews
⭐ Book/Short Story Club


-Has successfully helped hundreds of students improve their English conversation
-Can get you correctly pronouncing sounds you've struggled with for years
-Improve your singing confidence with Accent Reduction
-Loves chatting about psychology, self-improvement, meditation/affirmations, health
-I have experience in public schools in the US, teaching children and adults online, and adults in the German University system.

⭐⭐⭐The one thing I hear time and time again from my students is, "You made me feel so safe that I was able to finally improve and I learned it was ok to make mistakes."⭐⭐⭐


**What can I help you learn?

I work on whatever you want to work on!
-writing (work emails, personal narratives, summaries, blogging)
-speaking (both casual and academic/professional conversation)
-reading and vocabulary
-grammatical structures
-pronunciation
-IELTS speaking practice
-university applications

**How?

First...we will begin by creating a specific, measurable, realistic, and time-bound goal together so that you are the one in charge of your learning and can see your progress.

Next...we get busy talking! I teach conversationally based classes where I guide you through conversation based around specific topics. While you are speaking, I am taking notes to send you at the end of class. This allows you to focus on speaking and speaking confidently without being constantly interrupted with corrections.

While we always work on your specific goals, I also watch for things as they come up in class in order for us to have 'mini lessons' or 'learnable moments.'


**What makes me the best teacher for you?

What makes me a good teacher is my ability to really create an environment of safety for you. I have many students who in the beginning are very shy or quite scared and within a few lessons they are the ones doing all the talking!

I also specialize in native speaker pronunciation. My technique involves less "repeat after me" and more "kinesthetics." This means I give you very specific mouth positions and even body movements and silly faces to help you master and remember flawless pronunciation. So if you're someone who has always wanted to have perfect pronunciation, what are you waiting for?

********************************

"I had over 30 English lessons with Adrienne when I was preparing to immigrate to Canada. She's a passionate teacher, and not only boosted my confidence, but also took my English to the next level. I'm currently working as a writer for a big Canadian company and I feel that our lessons helped me to get here." - Thiago

"Adrienne is simply the best! She helped me achieve my goal which was improving my fluency with very entertaining lessons. Thanks to her I feel more confident when speaking in English." - Monica

**********************************
COMMUNICATION POLICY: Please understand that I do not respond to messages outside of my office hours (9 am- 5pm Berlin time) and that it is normal for me to take 24-48 business hours (monday-friday) to respond to you. This allows me to give my absolute best to my students and to respond fully and thoughtfully.

***If you book a lesson with me I will be there. :)

No-Show/Cancellation Policy:

I require more than 24 hour notice for cancellations because that is not enough time for another student to fill that spot. ***If you are a no-show and I haven't heard from you that you're on your way then class will be marked completed at 10 past the hour. Thank you for understanding!
Devamını Oku
Öğretmen İstatistikleri
Aynı gün
10 yıl önce
100.00%
1.331
13.3 ders ortalaması
5.0
Öğretme Başarısı
Üst Başlangıç seviyesi
Orta düzey
Üst Orta seviye
İleri düzey
Üst İleri seviye
Özgeçmiş

Eğitim
Texas A&M University
Education: Reading, Writing, English as a Second Language
Azusa Pacific University
MA Educational Leadership

Sertifikalar
Instruction in English as a Second Language
Texas A&M University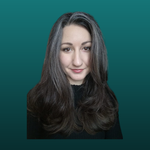 Diğer öğretmenlere göz atın: