Allison geçici olarak mevcut değil.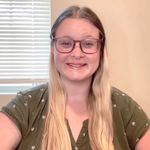 Allison Bridgewater
Amerika Birleşik Devletleri
•
5:31 PM (GMT-05:00)
Hakkımda
Hi! My name is Allison. I'm a TESOL certified native English speaker from Massachusetts, United States with 10 years of experience teaching English.

My teaching style is immersive and relaxed. I specialize in improving vocabulary retention, colloquial English, and increasing student fluency and confidence. Classes are conversation-based with a focus on improving student fluency, and are individualized for each student depending on his or her specific needs, goals and interests. Adults I've taught in the past have had a wide variety of requests: increased fluency, exam or interview preparation, industry-specific vocabulary, and English for travel. I generally work with adults who have at least a B1 level, but am open to working with teens and beginners, too.

My English teaching experience began with tutoring newcomer teenagers in the United States in 2013. Next I taught children and teens professionally in Spain for three years, where I also tutored children and adults in a 1-on-1 setting. I've been teaching online through multiple platforms since 2016, in both 1-on-1 sessions and in small groups. Finally, I have a bachelors degree in English, and a 120 hour TESOL certificate.

También, hablo español. Aprendí español viviendo en España, y entiendo muy bien las dificultades de aprender un idioma nuevo.
Tengo muchos alumnos de países hispanohablantes porque reconozco errores cometidos habitualmente por la gente hispanohablante.

Don't hesitate to book a class with me today! My students say that I make conversation fun and easy, and that they feel comfortable speaking with me no matter their level. I'm looking forward to meeting you in the classroom.
Devamını Oku
Öğretmen İstatistikleri
Birkaç saatte
5 yıl önce
97.00%
65
7.3 ders ortalaması
5.0
Öğretme Başarısı
Üst Başlangıç seviyesi
Orta düzey
Üst Orta seviye
İleri düzey
Üst İleri seviye
Özgeçmiş

Eğitim
MLIS
San Jose State University - San Jose, CA
Master of Library and Information Science
B.A. English
Salem State University - Salem (Massachusetts)
Degree in English language and literature, with a minor in Spanish

Çalışma Deneyimi
English Conversation Circle Leader
Peabody Institute Library - Peabody, MA
I volunteer to lead free weekly classes that help immigrants to the United States to practice English conversation.
Online English Teacher
VIPKID
Spanish Teacher
Mystic Valley Regional Charter School - Malden, MA
I taught Spanish to elementary school students in grades 1 - 4.
Auxiliar de Conversación
BEDA programme - Madrid, Spain
Worked as a language assistant in a school in Segovia, Spain and Valencia, Spain. I led classes for kindergarten and primary aged students for two years, then taught middle and high schoolers for one year.

Sertifikalar
TESOL Certificate
International Online Academy - remote
120 hour TESOL Certificate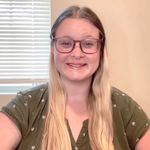 bir yıl önce
•
Yorumlar: 0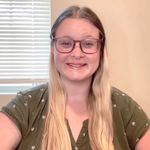 bir yıl önce
•
Yorumlar: 0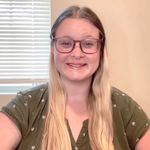 bir yıl önce
•
Yorumlar: 1
Diğer öğretmenlere göz atın: