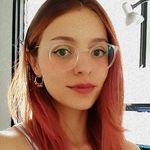 ALEJANDRA GIRALDO
Kolombiya
•
5:07 PM (GMT-05:00)
Hakkımda
Hi there! It's a pleasure to meet you. I'm Alejandra, and I come from Medellin, Colombia. I've been teaching Spanish as a foreign language for 6 years now. I'm all about being flexible and establishing a natural rapport with my students, as I believe it's the best way to understand their challenges when it comes to learning Spanish.
Are you interested in enhancing your pronunciation, communication, and confidence in speaking Spanish? I'd love to assist you in achieving your goals

Hola, mucho gusto. Mi nombre es Alejandra, soy de Colombia y soy hablante nativa de Español.
Mi pronunciación es muy clara y disfruto conversar. En nuestras conversaciones estaré muy atenta para corregirte cada vez que lo necesites y juntos lograr que tu nivel en el idioma español sea cada día mejor.
Devamını Oku
Deneme derslerim
Welcome to my 30-minute trial class, where we'll assess your current language proficiency level, whether you're at A1, A2, B1, B2, C1, or C2. During this session, we'll engage in various language activities to determine your strengths and areas for improvement. Together, we'll tailor a learning plan that suits your individual needs and goals. Let's embark on this language-learning journey together! :)
Devamını Oku
Deneme Dersi
Tek Seferlik, 30 dakika
Öğretmen İstatistikleri
Birkaç günde
5 年前
90.00%
2.422
14.9 ders ortalaması
5.0
Öğretme Başarısı
Orta düzey
Üst Orta seviye
İleri düzey
Üst İleri seviye
Özgeçmiş

Çalışma Deneyimi
tutorias de español personalizadas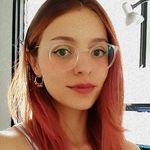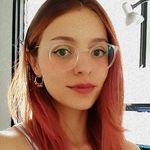 Diğer öğretmenlere göz atın:
Deneme Dersi
Tek Seferlik, 30 dakika