Gelmiş geçmiş en büyük indirim! Ders paketleri %15 indirimli.
Kalan Süre:

01:04:41:00

(Kalan Kupon: 22)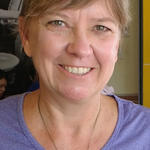 Cher Huesers
Amerika Birleşik Devletleri
•
12:13 PM (GMT-07:00)
Hakkımda
I am currently living in America and have been teaching English as a Second Language for several years. My focus is Pronunciation, Accent Reduction, IELTS preparation, Business English, Preparation for Job Interviews, Simple Conversation and Public Speaking for intermediate and advanced students. "Practice makes perfect," and increases self confidence in order to feel comfortable in a conversation with a native English speaker. I would like to work with you on your goals, and be a catalyst for you to move forward in your dream. Learning a language is not just about the text book, but it is also about having fun in our lessons, where we can both work together in a partnership to achieve a common goal and see improvement. If this is what you are looking for, then I invite you to schedule a lesson with me.

I lived in Southeast Asia for three years and worked with students of all ages and levels. My TEFL with a TESOL Level 4 certificate has enabled me to work in universities, as well as with business owners. Working with students of the same culture has given me the insight to compare the languages and understand why certain sounds are more difficult. It's all about retraining the brain. Breaking the old habit, coming in with the new. Learning how the tongue, lips and jaw should work together in unison for clear pronunciation.

In America, I worked with an adult learning class where students were from many countries. Tweaking my ears for several pronunciation differences, because of various cultures present in one class, I gained the experience of listening to numerous accents and learning about their differences in understanding letters, sounds and the how to of correct pronunciation.

I have an extensive background in social services, health care and fitness, and the healing arts. I volunteered with the Peace Corps in Honduras, Central America as a Health Educator, was immersed in their culture and learned Spanish. I understand the difficulty of learning a language and how frustrating it can be when they still don't understand you!:-) I did learn functional Vietnamese, and it was not easy!:-) I could at least get my needs met and made many friends.

It is important in learning any language, to have confidence in order to take the step to speak with a foreigner. I am here to motivate and inspire you to take you to the next level.

 Share with me your goals and motivations. Is this for a job interview, IELTS test, conversation, business needs, or public speaking?
 We will talk about the fears of speaking, and get you up to speed with better pronunciation so you will feel more confident.
 Set up a schedule, understanding your timeline, if there is one.
 Create an Action Plan

I want to help you to feel confident in speaking clearly and loudly, so others can hear you! I will do my best to give you all the tools you need to progress and feel confident in any situation. Looking forward to working with you!
Devamını Oku
Deneme Dersi
Tek Seferlik, 30 dakika
Öğretmen İstatistikleri
Birkaç saatte
7 yıl önce
99.00%
1.545
14.6 ders ortalaması
5.0
Öğretme Başarısı
Orta düzey
Üst Orta seviye
İleri düzey
Üst İleri seviye
Özgeçmiş

Çalışma Deneyimi
Bachelor's in Social Services and Criminal Justice, Emergency Medical Technician, Cardiac Exercise Technology, Personal Trainer
North Dakota, Minnesota, Illinois, Colorado, USA
Varioius work positions include: troubled youth, domestic violence, empowerment for women, health education including fitness, personal training, healing energy, alternative medicine, chiropractic and dental services. Volunteered for Peace Corps in Honduras, Central America for over two years as a Health Educator. I also had my own business practicing health and well-being through healing energy (i.e. Reiki & Magnified Healing), meditation and essential oils.

Sertifikalar
TEFL, Level 4 TESOL
International TEFL Academy, Accredited - Chicago, IL
Started teaching English as a Second Language in Colorado for one year. Worked with many adult students from various countries; having a plethora of accents. This allows me to have more insight into pronunciation because of differences in alphabets. Relocated to Viet Nam and have taught for 15 months, students of all ages and levels. Students are very shy and speak softly. I offer a calm and relaxed atmosphere so you will feel confident to speak up loud and clear.:-) I have a passion for teaching and enjoy working together to help you move forward. My main focuses are (but not limited to) assisting students in preparing for the IELTS exam, I teach how the mouth and tongue are used to create the proper sound, Business English such as a job interview, presentation, or acquiring a better paying job, or simple conversation.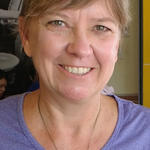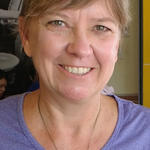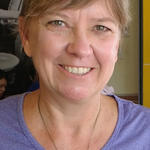 Diğer öğretmenlere göz atın:
Deneme Dersi
Tek Seferlik, 30 dakika