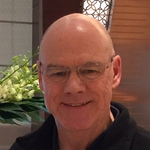 Dale Yellowlees
Kanada
•
7:55 PM (GMT-06:00)
Hakkımda
For the last 20 years I have been involved with international students at high school and university levels. My work has given me a lot of experience in communicating with students and families whose first language is not English. My lessons will always be based on the student's present level and interest. I like to use written examples to help students develop skills in speaking and listening. My personal interests are sports, history, politics, travel, psychology, sociology, academic planning, human relations and personal development.
Devamını Oku
Deneme Dersi
Tek Seferlik, 30 dakika
Öğretmen İstatistikleri
Aynı gün
7 yıl önce
97.00%
3.289
21.1 ders ortalaması
5.0
Öğretme Başarısı
Orta düzey
Üst Orta seviye
İleri düzey
Üst İleri seviye
Özgeçmiş

Eğitim
B.A. (History), B.Ed (Secondary teaching), Post Grad Diploma (Curriculum Development)
University of Saskatchewan - Saskatchewan, Canada
World, Canadian and American History, teaching teenage learners

Çalışma Deneyimi
Teacher, curriculum development leader, international student recruiter
Saskatoon public schools, University of Saskatchewan Language Centre - Saskatoon, Canada
My work puts me in contact every day with international students and overseas recruitment staff. Every day I communicate with people who use English as their second language.
Diğer öğretmenlere göz atın:
Deneme Dersi
Tek Seferlik, 30 dakika