Daniel geçici olarak mevcut değil.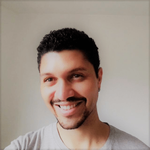 Daniel Brazil
İtalya
•
2:10 AM (GMT+01:00)
Konuşur
Ana Dil
,
C1
,
C1
,
C1
Hakkımda
Hi, my name is Daniel, a qualified portuguese teacher and pedagogue. I'm Brazilian and currently I live in Italy where I'm working as a portuguese teacher.
I've been teaching for the past 7 years, with private lesson both presential and online.
I adopt a communicative approach, so in my lessons we will speak a lot for practice the language structures. But also, leaving from the analysis of proposed materials, we will extrapolate grammar rules. So it won't be a useless chat, but each speaking will have a clear didactic purpose.
We will practice with a lot of exercises, then we'll correct them together to fix the new contents .
I will apply teaching methods and the most recent pedagogic techniques (mental maps, multiple intelligence teory,...) for help you to memorize and learn faster.

In our first lesson we will talk about your goals and needs, I will detect yout level of portuguese (speaking and with a little written test), so that the following lessons will be designed on you.

I like to create a good and anxiety-free atmosphere tha help the acquisition process. Don't worry if you are a beginner. I'm very patient and love what I do.
I offer different kind of classes:
- Conversation
- Exam Preparation (Celpe-Bras)
- Basic and general Portuguese (from A1 to C2 levels)
- Brazilian Pronunciation
- Grammar
- Business Portuguese



Devamını Oku
Deneme Dersi
Tek Seferlik, 30 dakika
Öğretmen İstatistikleri
Birkaç saatte
6 yıl önce
99.00%
361
12.1 ders ortalaması
4.9
Öğretme Başarısı
Yeni Başlayan
Üst Başlangıç seviyesi
Orta düzey
Üst Orta seviye
İleri düzey
Özgeçmiş

Eğitim
Graduation in Pedagogy
Universidade Castelo Branco - Rio de Janeiro, Brasil
Setting up goals, analysing the students' backgrounds and institutional environments, content and method, learning processes and evaluation, project work, case work and different kinds of group work.
Course Multiple Intelligence
Universidade Castelo Branco - Curitiba-Paraná-Brasil
Course destinated to learn about all life's aspects in therms of development, Intelligences and behavior

Çalışma Deneyimi
Portuguese translator freelancer
professional translations (eng>por ita>por)
Portuguese teacher freelancer
Brasil
Private presential and online lessons of Portuguese for Exams of proficiency
Portuguese teacher
Brasil, Italy
Private presential and online lessons of Portuguese for Exams of proficiency: -design and customize lesson according to student level, interests and needs;-motivate and follow the student in his growth path; -look for and choose authentic didactic materials.

Sertifikalar
Graduation in Pedagogy and Education
Universidade Castelo Branco - Rio de Janeiro
Auxiliary pedagogic
Centro de Educação infantil Vovó Cenira Gusso - Curitiba-Paraná-Brasil
My duties included assist 4-5 years-old children initial notion of formal and social life skills.
Aprender outra língua não é fácil. Português é muito complicado.. Does it? Não! Não é difícil. Observe...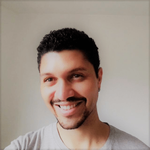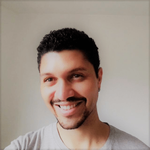 Diğer öğretmenlere göz atın:
Deneme Dersi
Tek Seferlik, 30 dakika