Faye geçici olarak mevcut değil.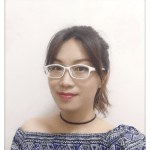 Faye (飞鱼)
Çin
•
3:02 PM (GMT+08:00)
Deneme Dersi
Tek Seferlik, 30 dakika
Öğretmen İstatistikleri
Çok kısa sürede
2 yıl önce
100.00%
0
0.0 ders ortalaması
Yeni Öğretmen
Öğretme Başarısı
Yeni Başlayan
Üst Başlangıç seviyesi
Orta düzey
Üst Orta seviye
İleri düzey
Üst İleri seviye
Özgeçmiş

Eğitim
Bachelor of Journalism
Sichuan University - ChengDu,SIChuan,China
Focus on news event report

Çalışma Deneyimi
A certified international Chinese teacher
ChengDu,SIChuan,China
I also have two years teaching experience. I have taught Chinese to a lot of students around the world, and they like my lessons and me as a teacher. It's my goal to ensure the lessons are interesting and practical for the students.
I used to be a reporter
《Sports&leisure》、《outside》 - General Administration of Sport of China
Plan the content of each issue,the content plan gives our a bird's eye view of an issue. It allows you to pace the reading experience by placing and moving around story ideas with the goal of creating an enjoyable and captivating content flow.
I was also a host for a college students radio show.
Chengdu People's Broadcasting Station - ChengDu,SIChuan,China
Host programs about college students

Sertifikalar
GPST-IMT certificate issued by the United Nations
CIFAL - Shanghai, China
A certified international Chinese teacher, has successfully completed the requirements to be recognized as a Global Professional and Specialist Testing
Diğer öğretmenlere göz atın:
Deneme Dersi
Tek Seferlik, 30 dakika