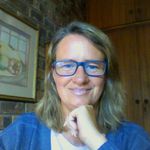 Fiona
Güney Afrika
•
2:17 PM (GMT+02:00)
Hakkımda
I am a Master TEFL and TESOL English Teacher with 11 years teaching experience. I have taught Business English online to students from around the world. I am passionate about learning about different cultures and believe that you need to truly immerse yourself in your language learning experience. This is why my lessons are conversation based while focusing on the relevant phrases and vocabulary for a particular situation.

I teach formal and conversational Business English to adults from a variety of industries and locations throughout Europe, South America and Asia. Lessons are focused on business vocabulary and phrases relevant to your role and industry. They include discussions about various aspects of business, allowing the student to express their opinion, compare situations and speak about advantages and disadvantages, agree and disagree, discuss and present trends using graphs, and facilitate effective discussions to find solutions and work collaboratively.

SKILLS
• I am bilingual. I completely understand the importance of frequent practice, and ultimately immersion, to improve language speaking skills.
• I am patient. I have always been in mentoring, training and teaching roles in my career.
• Technological competence. I worked in IT for 15 years and therefore I am very comfortable with technology, industry innovations and research on the internet.
• I am dedicated to helping my students achieve their goals and will optimize their learning curriculum to achieve this.
• I am logical and yet, creative. I am able to troubleshoot and identify problem areas and analyze the best solution. Practically, I use this to do speaking level assessments for international companies in order to assess their employees' English speaking level.
• I am an experienced educator. I started my career running business training programs when I first saw the need for English as a second/foreign language.
• A wealth of general knowledge. I am passionate about reading – it is a means of travelling without leaving the house.
• Business experience. I have sat in, and run, my fair share of meetings. I have worked in large and small companies and have taught people from many different industries.
• I am empathetic and able to understand my students' areas of weakness and show them the best solutions, thereby increasing their confidence in using English.

I am looking forward to meeting you soon! :)
Devamını Oku
Deneme derslerim
During a trial lesson we will speak and get to know each other. I will ask you questions to assess your level of understanding and your grammar, and create a learning plan. I will let you know what your English level is at the end of the trial lesson. I do not teach during the trial lesson, however I do offer tips for improving quickly.
Devamını Oku
Deneme Dersi
Tek Seferlik, 30 dakika
Öğretmen İstatistikleri
Birkaç saatte
8 yıl önce
100.00%
1.368
12.5 ders ortalaması
4.9
Öğretme Başarısı
Orta düzey
Üst Orta seviye
İleri düzey
Üst İleri seviye
Özgeçmiş

Eğitim
Business English Teacher
Busuu
Teaching Business English to Adult Students

Çalışma Deneyimi
Online English Teacher for Children
DaDaABC - China
Teaching K12 English to young students in China.
Adult Education Instructor
Training and Development for Southern Africa - South Africa
English Teacher for adults and children learning English as a second language for work, study and daily life skills.

Sertifikalar
Master TEFL/TESOL
Doğrulanmış
Global TEFL UK - South Africa
Online Teacher, teaching English as a Second Language
Master TEFL/TESOL
Doğrulanmış
Global TEFL UK - London, England
Teaching English as a Foreign Language and Teaching English as a Second Language
MCSE
IT and Network Administrator, training and mentoring junior IT colleagues.
Diğer öğretmenlere göz atın:
Deneme Dersi
Tek Seferlik, 30 dakika