Gelmiş geçmiş en büyük indirim! Ders paketleri %15 indirimli.
Kalan Süre:

01:03:53:50

(Kalan Kupon: 22)
Bu öğretmen şu anda öğrenci kabul etmiyor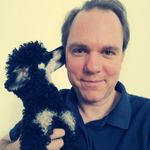 Gebhard
Avusturya
•
9:01 PM (GMT+01:00)
Hakkımda
Hello my friend. I will solve your German issues. You want to learn this language? I make you from a beginner to a fluent German speaker! You already speak German but want to improve your skills? I provide the best methods to make you more proficient! You need to pass a language test? I offer a customized test preparation!

My name is Gebhard. I am a professional and highly-educated German teacher from Vienna, Austria. I teach students from different educational backgrounds online and in person for many years now. I am a German native speaker and I hold two master's degrees from the University of Vienna. In my classes I use contemporary teaching approaches. I practise a mix of different methods. Therefore I try to deliver a fun, relaxed and supportive learning environment. I am focused on the individual needs of my students, thats why I develop a learning plan for the educational goals of each of my learners.

So if you are interested in improving your German and learning about life in the German speaking countries from the inside, don`t hesitate to contact me.
I look forward to it.

WHAT I DO OFFER:

-GERMAN COURSES OF ALL LEVELS
-TEST PREPARATION
-EXACT DIAGNOSIS AND ASSESSMENT OF YOUR GERMAN LEVEL
BY STATE OF THE ART METHODS
-CONVERSATION CLASSES
-REVISING AND EDITING OF YOUR PAPERS (NO MATTER IF ITS A HOMEWORK, A SCIENTIFIC TEXT OR A JOB APPLICATION)
-TRAINING, SUPERVISING AND REHEARSAL OF YOUR PRESENTATION OR YOUR JOB INTERVIEW
-MIGRATION-REFLEXIV AND CULTURAL-REFLEXIV VIEW ON CONTEMPORARY ISSUES OF GERMAN LEARNING, INTEGRATION AND DEALING WITH CHARACTERISTICS OF GERMAN SPEAKING COUNTRIES
-FUN, PROFESSIONALISM, HUMOUR, GLOBAL AND LOCAL THINKING AND A LIBERAL-MINDED ATTITUDE

Hallo!
Mein Name ist Gebhard. Ich bin ein Deutschlehrer aus Wien in Österreich. Ich unterrichte seit einigen Jahren Menschen mit den unterschiedlichsten Lernzielen im Einzelunterricht. Ich bin deutscher Muttersprachler und ich habe einen Magistertitel der Universität Wien. und zusätzlich einen Masterabschluss im Fach Deutsch als Fremdsprache. In meinen Stunden versuche ich Dir Deutsch auf der Höhe der Zeit beizubringen. Ich praktiziere dabei einen Methoden-Mix nach den neuesten und effektivsten didaktischen Erkenntnissen . Dabei ist mir eine entspannte, sympathische und interessante Lernumgebung sehr wichtig. Ich konzentriere mich stark auf die individuellen Ziele und Bedürfnisse meiner Studenten und entwickle für jede/n einzelne/n einen Lernplan, wie er oder sie seine oder ihre Lernziele am besten erreichen kann.
Wenn du also Interesse daran hast, dein Deutsch zu verbessern und etwas über die deutschsprachigen Länder zu lernen, zögere nicht, mich zu kontaktieren.
Ich freue mich darauf!


Devamını Oku
Öğretmen İstatistikleri
Aynı gün
8 yıl önce
100.00%
3.720
24.3 ders ortalaması
5.0
Öğretme Başarısı
Yeni Başlayan
Üst Başlangıç seviyesi
Orta düzey
Üst Orta seviye
İleri düzey
Üst İleri seviye
Özgeçmiş

Eğitim

Çalışma Deneyimi
German Teacher, Communication Coach, Intercultural Expert
Lecturer, Reviser, Proofreader, Editor
Vienna, Austria, EU
Diğer öğretmenlere göz atın: