Gelmiş geçmiş en büyük indirim! Ders paketleri %15 indirimli.
Kalan Süre:

01:20:22:52

(Kalan Kupon: 22)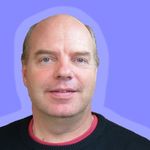 Giles Baker
İspanya
•
4:32 AM (GMT+01:00)
Hakkımda
Classes available for ✅B2, ✅C1 and ✅C2 students.
I have been teaching English successfully in Spain for 30 years. I work at the Language Centre of a local university and online as a teacher and translator. I have a degree from the UK in Communication Studies and a degree from Spain in Social Work. I also have a University Diploma in Education from the UK.
My teaching style is very much based on guiding the student towards increased communication. Some require improved fluency, and others look for greater accuracy. Managed practice with practical correction is important in both cases.

💥Native English Speaker from England - Fluent in Spanish
💥Years of experience and training in teaching adults online and offline
💥Trained in preparation for all major exams (FCE, CAE, BEC, TOEFL, IELTS)
💥Happy to customize and create materials to help YOU learn.
💥Former journalist and radio worker - I can teach you to communicate with confidence.

💥What I offer:
- Conversation and Fluency
- Cambridge exams (FCE, CAE, etc.)
- Specific training for Cambridge Writing 📄
- Academic article writing 👨‍🎓
- IELTS general preparation
- Specific training for IELTS Writing 📄
- TOEFL iBT preparation
- Reading and Writing intensive training 📄
- Reading comprehension 📄

🔈LISTEN TO MY STUDENTS:
💬"Best teacher I met [on the site]. Great suggestions for the answering strategy in IELTS exams. Thank you Mr. Baker !!"
💬"I am confident that I am going to get a high score in IELTS with his help."

💥About me:
* Born and educated in the UK. Worked in radio and newspapers.
* English is my first language
* Teacher at University Language Centre
* Many years' experience in exam preparation
* Academic English translator and corrector
* Adaptable to student needs and goals

Devamını Oku
Deneme Dersi
Tek Seferlik, 30 dakika
Öğretmen İstatistikleri
Bir saatte
3 yıl önce
100.00%
281
23.3 ders ortalaması
5.0
Öğretme Başarısı
Üst Başlangıç seviyesi
Orta düzey
Üst Orta seviye
İleri düzey
Üst İleri seviye
Özgeçmiş

Çalışma Deneyimi
English Teacher
Doğrulanmış
Univesity of Vigo Foundation, Centro de Linguas - Vigo, Pontevedra, Spain
Teaching English to the university community and the public in general
English Teacher
University of Valladolid Foundation, Centro de Idiomas - Valladolid, Castilla y León, Spain
Teaching English to the university community and the public in general
English Teacher
Self-employed - Spain
Teaching English as a foreign language in Businesses, organizations and to individuals.

Sertifikalar
Cert Ed in Adult Education (Post 16)
Doğrulanmış
University of Hallam, Sheffield, UK
Focus on adult education language training. Two year course including a minimum of 200 hours of class teaching.
Diğer öğretmenlere göz atın:
Deneme Dersi
Tek Seferlik, 30 dakika