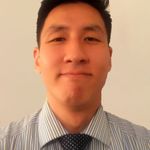 Han
Kanada
•
10:14 AM (GMT-05:00)
Konuşur
Ana Dil
,
Ana Dil
,
B2
,
B1
,
A1
Hakkımda
🟢|Ideal for Self-Motivated Students and Working People Who Have a Limited Amount of Time|

🔵|Structured Way to Learn the Foundation (with Grammar, Homework, Conversation Practice) to Build Your Communication Skills From Day 1|

🟢|A Veteran Teacher with 9 Years of Experience and
Fully Bilingual in English and Korean with Experiences in Learning Several Languages|

🔵|Leçons disponible pour les francophones qui veulent apprendre le Coréen| (Je peux communiquer en français au niveau de B2 )

🟢|학생, 직장인들을 위한 영어 대화연습, 문법 수업 가능합니다|


Other Benefits

🧿|Learn how to Learn a Language to Continue Your Language Journey On Your Own After Reaching an Upper Intermediate Level|

🧿|Learn How to Avoid Pitfalls and Time Wasters in Language Learning that Often Lead to Frustration & Mediocre Results |

🧿|Give You Lesson Notes + Lesson Report After Each Lesson|


✔ SOME IMPORTANT QUESTIONS (ASK YOURSELF)

Q1: Why did I decide to learn a foreign language?

Q2: What have I tried so far that has worked well and not so well?

Q3: Do I have a structured learning plan?

Q4: How do I know that I'm getting better?

Q5: Do I feel trapped without making much progress, even after months or years of study? (If applicable)


♠️IMPROVE YOUR LANGUAGE LEARNING

Language learning comes with challenges, as the path to fluency is almost never a straight line.

It challenges us to think differently, away from the perspective of our own native language.

Language learning can be one of the most rewarding activities that could open doors to opportunities and different experiences that we were previously unaware of.

But, it can also be a source of incredible amount of frustration as many people struggle to go beyond even the basic level of communication despite studying for months and years.


😵"BUT HOW CAN I CHOOSE THE RIGHT TEACHER FOR ME?

I suggest you contact many teachers and speak with a few that resonate with you.

Get on a free-trial or book a lesson to discover more about their teaching styles and how they can precisely help you with your language goals.


📗 WHAT I EXPECT FROM YOU

1. Technical Setup:

No lesson via Phone/Tablet Alone:

I recommend minimum a laptop. Even better is a dual-monitor setup with a desktop or a laptop.

Also, please ensure a good, reliable internet connection & audio & visual setup (a headset recommended for optimum audio quality)

2. Self-Directed Language Practice:

Practice and gain experience using the language you're learning consistently. Practice and review what you practice.

Ask me about how to do language practice outside lessons

(I'm also actively practicing my French in order to improve my level)

3. Record Keeping:

Journal your progress in order to track your progress and to remain objective in your progress.

It eliminates guesswork on what you've worked on and also brings clarity.

4. Feedback:

If you enjoy our lesson and find it helpful, please leave feedback/comment after each class

It will help me understand more about students' needs and help me keep bringing quality lessons


📢 IMPORTANT ADMIN STUFF:

(Suggestion for Our First Lesson)

*If this is your first lesson, I recommend taking a 1hr lesson instead of a 30-min trial lesson, as the first lesson usually requires 1hr of helping students plan their study routine.


(Cancellation & Absence Policy)

*Should you need to cancel or reschedule a lesson, don't hesitate to get in touch with me or reschedule on Verbling at least 12 hours in advance. (I also abide by this rule if I have to reschedule.)

*Cancelling within the last 12 hours results in 50% of the lesson fee charged automatically.

*Please note that 100% of the lesson fee will still be charged by default if a student is absent for a lesson without any notice or try to cancel it at the very last minute. I will wait for 15 minutes before I mark the lesson absent. I do this because everyone's time is important, and I have to forego another lesson.

Devamını Oku
Deneme derslerim
🟢|Ideal for Self-Motivated Students and Working People Who Have Limited Amount of Time|

🔵|Structured Way to Learn the Foundation (with Grammar, Homework, Conversation Practice) to Build Your Communication Skills From Day 1|

🟢|A Veteran Teacher with 9 Years of Experience and
Fully Bilingual in English and Korean with Experiences in Learning Several Languages|

🔵|Leçons disponible pour les francophones qui veulent apprendre le Coréen| (Je peux communiquer en français au niveau de B2 )
Devamını Oku
Deneme Dersi
Tek Seferlik, 30 dakika
Öğretmen İstatistikleri
Çok kısa sürede
7 yıl önce
100.00%
906
12.1 ders ortalaması
5.0
Öğretme Başarısı
Yeni Başlayan
Üst Başlangıç seviyesi
Orta düzey
Üst Orta seviye
İleri düzey
Üst İleri seviye
Özgeçmiş

Eğitim
Canadian Forces Language School (French)
Canadian Forces Language School - Bagotville,Saguenay,QC
Centenial College
Centenial College - Toronto, Canada
University of Toronto
University of Toronto - Toronto,Ontario, Canada

Çalışma Deneyimi
IT Technician
Self-Employed
IT Technician,IT Consultant
Language Teacher (English,Korean)
italki
Language Teacher (English,Korean)
Avionics System Technician, IT Technician
Canadian Force - Quebec, Canada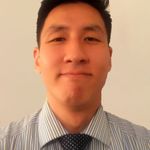 Diğer öğretmenlere göz atın:
Deneme Dersi
Tek Seferlik, 30 dakika