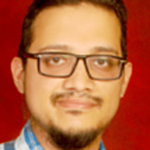 Hatim BACHIR
Kenya
•
1:33 AM (GMT+03:00)
Hakkımda
Hi,
My name is Hatim BACHIR. I am graduated in Business Management (M.Sc) and language studies (M.A). Native speaker, passionate about the French language and literature since my childhood, I have been working in the teaching industry since 2014 as a French instructor.
In Madagascar, from 2014 to 2017, I have conducted remedial classes in French to middle school students by using modularized courses that target particularly lacking/weak student skills (pronunciation, grammar basics, active and fast reading etc...).
In Kenya, since 2017, I have been preparing my high school students to the DELF exams.
Depending on the readiness and linguistic levels of my students, I am used to adapt my teaching materials and resources in order to deliver relevant and comprehensible input to my audience. I encourage lots of participation in class to compel students to repeatedly process and reuse French language rules and vocabulary to make correct sentences.
I usually encourage French learners to substitute progressively the use of English by French after a certain number of hours of teaching. The implementation of the direct method has proved to accelerate the rate of learning French of my students and also their fluency.
Devamını Oku
Deneme Dersi
Tek Seferlik, 30 dakika
Öğretmen İstatistikleri
Birkaç günde
5 yıl önce
86.00%
1.288
21.1 ders ortalaması
4.9
Özgeçmiş

Eğitim
Master in Langues Etrangères Appliquées
Université Paul-Valéry - France
Study of Foreign Languages (English and Spanish) applied to international negotiation.
Master in Management Studies
Montpellier Business School - France
Business and Management studies
Bachelor of Science in Business and Management Studies
Bradford University - School of Management - UK
Business and Management Studies (Exchange Program)

Çalışma Deneyimi
Teacher and Academic Coordinator
Arabic Academy - Nairobi
Preparation of students to the DELF A1/A2 exams (Diplôme d'Etudes en Langue Française). Piloting the implementation of academic projects (training workshops, Teaching e-collaborative platform etc.).
English - French Translator and Interpreter
Freelancer - Nairobi
Translation of marketing and editorial documents (Eng to Fr). Proofreading in French.
Diğer öğretmenlere göz atın:
Deneme Dersi
Tek Seferlik, 30 dakika