Bu öğretmen şu anda öğrenci kabul etmiyor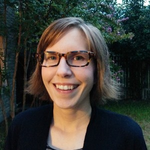 Heather Paul
Amerika Birleşik Devletleri
•
5:58 PM (GMT-05:00)
Hakkımda
I specialize in pronunciation, Business English, conversational English, presentations, and social confidence for intermediate and advanced students.

Caring and enthusiastic! Those are the two words that people most often use to describe me.

I am a native English speaker raised in the heartland of the United States, so I have a neutral American accent. I hold a bachelor's degree in English, a master's degree in Education focused on Adult Learning & Development, and another master's degree in Communication. I earned teaching certificates in English and Communication and have additional training in ESL and career advising. I have taught English to teenagers, university students, and working adults.

I love meeting people from all over the world! I have hosted homestays for individuals from Japan, Turkey, Vietnam, China, and Indonesia. My dining room table has been surrounded by individuals from the Ukraine, Iraq, Fiji, Singapore, and more.

As you take the next step in your English language journey, you will find me to be a cheerful guide committed to helping you reach your goals. Ready? Please book a lesson, and let's get started!
Devamını Oku
Deneme Dersi
Tek Seferlik, 30 dakika
Öğretmen İstatistikleri
Birkaç saatte
7 yıl önce
99.00%
603
20.8 ders ortalaması
5.0
Öğretme Başarısı
Orta düzey
Üst Orta seviye
İleri düzey
Üst İleri seviye
Özgeçmiş

Eğitim
Master of Arts in Communication
The University of Akron - Akron, OH
Master of Education in Adult Learning & Development
Cleveland State University - Cleveland, OH
Bachelor of Arts in English
Grove City College - Grove City, PA

Çalışma Deneyimi
Adjunct Faculty and Assistant Director of Adult & Continuing Education
Baldwin Wallace University - Berea, OH
Taught writing skills. Advised students in job search, e.g. resumes. Managed staff, developed initiatives, problem-solved, collaborated with many departments, planned events, and advised students.
Director of Marketing & Development
Cleveland Pregnancy Center - Berea, OH
Secured grant funding, directed fundraising events, and cultivated major donors. Coordinated volunteers. Gave presentations to community groups.
Grants Manager, Grant Writer
CSA Health System - Cleveland, OH
Managed complete grantseeking and stewardship process for two hospitals and two human services organizations. Collaborated in designing numerous new projects for complex organization. Created workable budgets and evaluation plans for various programs.
English Teacher
Stow-Munroe Falls City Schools - Stow, OH
Taught reading, writing, speaking, and listening.
ESL Teacher
International Institute - Akron, OH
Taught adult ESL students.

Sertifikalar
Career & Education Advisor Certificate
The Council for Adult & Experiential Learning - Chicago, IL
Teaching Certificate: Communication
Pennsylvania Department of Education - Harrisburg, PA
Teaching Certificate: English
Pennsylvania Department of Education - Harrisburg, PA
English as a Second Language Teacher Training
NAMB - Cleveland, OH
Diğer öğretmenlere göz atın:
Deneme Dersi
Tek Seferlik, 30 dakika