Andrew geçici olarak mevcut değil.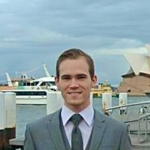 Andrew Hewitt
Amerika Birleşik Devletleri
•
10:50 AM (GMT-07:00)
Deneme Dersi
Tek Seferlik, 30 dakika
Öğretmen İstatistikleri
Çok kısa sürede
3 yıl önce
100.00%
0
0.0 ders ortalaması
Yeni Öğretmen
Öğretme Başarısı
Üst Orta seviye
İleri düzey
Özgeçmiş

Eğitim
Master of International Relations
Macquarie University - Sydney, Australia
Focus on international politics and economics
Bachelor's Degree in Business Administration
The University of Akron - Akron, Ohio, USA
Majored in marketing and sales with a minor in international business

Çalışma Deneyimi
Campaign Marketer
Senator Portman Reelection Campaign - Cleveland, Ohio
Marketing research and analytics.
Marketing Assistant
Economic Development & Finance Alliance - Dover, Ohio
Research and analytics, marketing campaigns, online marketing, community and business development
EFL Teacher
Brittany Group - Arequipa, Peru
Taught all levels and ages using the Cambridge education system.
EFL Teacher
TEFL Zorritos - Zorritos, Peru
Prepared and delivered original lessons. Taught 1:1 and large groups, from young learners to adults in all levels.
ESOL Teacher
Buckeye Education Center - Dover, Ohio, USA
Assisted native Spanish speaking students with developing their English and professional development skills.
Marketing Director
Brittany Group - Arequipa, Peru
Creator of Brittany Spanish School. I started a Spanish school for travelers in South America so that they can learn and develop their Spanish skills as they travel.

Sertifikalar
TEFL (Teaching English as a Foreign Language)
TEFL Zorritos - Zorritos, Peru
Completed 120 hours on-site course including 10 hours of observed teaching practice.
Diğer öğretmenlere göz atın:
Deneme Dersi
Tek Seferlik, 30 dakika