zhangxuan geçici olarak mevcut değil.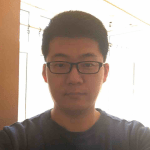 zhangxuan 尤
Çin
•
6:07 AM (GMT+08:00)
Deneme Dersi
Tek Seferlik, 30 dakika
Öğretmen İstatistikleri
Çok kısa sürede
3 yıl önce
100.00%
2
0.0 ders ortalaması
5.0
Öğretme Başarısı
Orta düzey
Üst Orta seviye
İleri düzey
Üst İleri seviye
Özgeçmiş

Eğitim
汉语国际教育硕士(MTCSL)
Xinjiang normal university - Xinjiang, Urumqi
Specializing in second language teaching, cultural exchange between China and foreign countries, and Chinese as a second language teaching

Çalışma Deneyimi
Work in Xinjiang Education Institute
Xinjiang Education Institute - Xinjiang, Urumqi
To teach Chinese courses for Chinese minority preparatory students, including intensive reading, reading, oral English and writing.
Xinjiang Normal University teaching assistant
Xinjiang Normal University - Xinjiang, Urumqi
The Chinese course for the preparatory students to study in China includes reading, speaking, one-to-one coaching, HSK three, four and five.

Sertifikalar
Chinese teacher qualification certificate
Urumqi Municipal Bureau of Education - Xinjiang, Urumqi
Certificate number of English teacher's 20156500241002387 Certificate number of Chinese qualification 20176501931000866
汉语国教育硕士(MTSCL)
Xinjiang normal university - Xinjiang, Urumqi
Graduation certificate number 107621201502000629 Degree certificate number Z1076232015000176
CET-6
Xinjiang normal university - Xinjiang, Urumqi
College English Test Band-6 Certificate number 132265102000263
Diğer öğretmenlere göz atın:
Deneme Dersi
Tek Seferlik, 30 dakika