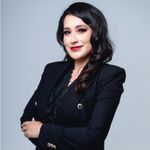 Jazmín Cervantes
Meksika
•
2:22 AM (GMT-06:00)
Konuşur
Ana Dil
,
C2
,
B1
,
A1
Hakkımda
⭐⭐⭐⭐⭐ I want you to to break all your language barriers! ✅ I want you to be free to speak out, to express yourself! ✅ I want you to feel confident enough to make mistakes, because that's how knowledge is born.✅ I want you to enjoy learning as much as you enjoy talking to a friend.✅
"Feel the fear and do it anyway!"
We will be a team and your achievements will be my pride. 😎
I am a certified teacher with more than 10 years of experience, but what I need you to remember is that I truly believe that anything is possible for those who fight.
You are already here, let's give it a try!
You have nothing to lose and everything to gain!

Are you ready? I AM!
I'm already waiting for you.
➡➡ See you in class!

NOTE: At the moment I only teach people over 16 years old :)

----------------------------------------------------------------

⭐⭐⭐⭐⭐¡Quiero que rompas todas las barreras de comunicación! ✅¡Quiero que tengas la libertad de hablar, de expresarte! ✅ Quiero que tengas la suficiente confianza para cometer errores, porque es así como nace el conocimiento. ✅ Quiero que disfrutes aprender tal como disfrutas charlar con un amigo. ✅
"¡Siente el miedo y hazlo de todas formas!"
Seremos un equipo y tus logros serán mi orgullo. 😎
Soy una profesora certificada con más de 10 años de experiencia, pero lo que quiero que recuerdes es que de verdad creo que todo es posible para aquellos que luchan.
¡Ya estás aquí! ¡Inténtalo!
¡No tienes nada qué perder y todo qué ganar!

¿Estás listo! ¡YO SÍ!
Ya te estoy esperando.
¡Nos vemos en clase!

NOTA: Por el momento sólo doy clases a personas mayores de 16 años de edad :)


Devamını Oku
Deneme Dersi
Tek Seferlik, 30 dakika
Öğretmen İstatistikleri
Birkaç günde
8 yıl önce
100.00%
3.273
34.6 ders ortalaması
5.0
Öğretme Başarısı
Yeni Başlayan
Üst Başlangıç seviyesi
Orta düzey
Üst Orta seviye
İleri düzey
Üst İleri seviye
Özgeçmiş

Eğitim
Licenciada en Lenguas Modernas en Inglés
Doğrulanmış
Universidad Autónoma de Querétaro - Querétaro, México
Línea terminal en Docencia y Lingüística

Çalışma Deneyimi
Profesora de idioma
Selcouth Academy - Querétaro, México
Clases particulares de idioma. Todos los niveles. English for specific purposes, clases en línea y presenciales.
Profesora de idioma
Universidad Autónoma de Querétaro Facultad de Lenguas y Letras - Querétaro, México
Profesora de idioma
Universidad Autónoma de Querétaro Facultad de Ciencias Naturales - Querétaro, México
Clases a nivel básico y avanzado
Profesora titular
Instituto Thomas Jefferson - Querétaro, México
Profesora de idioma
Universidad Politécnica de Querétaro - Querétaro, México
Clases a niveles básico e intermedio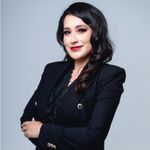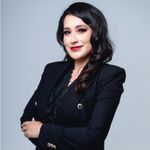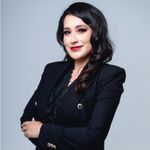 Diğer öğretmenlere göz atın:
Deneme Dersi
Tek Seferlik, 30 dakika