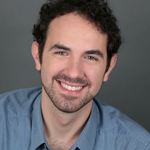 Joseph
Amerika Birleşik Devletleri
•
9:49 AM (GMT-06:00)
Aktif Promosyon (

10%

off)
Buy 10 lessons, get one free.
Konuşur
C1
,
C1
,
C1
,
B2
,
B1
,
A2
,
A1
Hakkımda

My name is Joseph, and I am an English teacher from New York City in the USA. I have a passion for teaching the English language to people from all over the world, and am a fun, friendly, and knowledgable teacher! I hope you consider studying with me, you'll be amazed at how quickly you learn!

Though I am comfortable teaching any aspect of English, my specialty is accent reduction. I currently study English phonetics and phonology at the University of Georgia in my Master's degree, where my major is linguistics. I am well-equipped to work with those who would like to achieve a more natural sounding American, English (British), Irish, or Australian accent for work or for every day life.

As you can see from my reviews here on Verbling, I have many happy students, and I would love to work with you to help you conquer your English goals.

I have an unshakable knowledge of English grammar that is unrivaled. When other teachers tell you "I don't know" or "That's just the way it is" I can give you concrete reasons that will improve your English skills confidently and quickly.

Other languages:

Estudié español por 8 años, y podría enseñar inglés a hispanohablantes que saben poco ingles. Trabaje conmigo y hablaremos en ingles en un santiamén!

So parlare bene l'italiano e potrei insegnare l'inglese agli italiani che conoscono poco l'inglese.

Sei falar bem português (do Brazil)

Ich habe Deutsch in der Universität studiert, und obgleich meine Deutschkenntnisse schon etwas eingerostet sind, könnte ich English zu diejenigen, die Deutsche sprachen.


Devamını Oku
Deneme Dersi
Tek Seferlik, 30 dakika
Öğretmen İstatistikleri
Birkaç günde
8 yıl önce
97.00%
2.153
13.7 ders ortalaması
5.0
Öğretme Başarısı
Yeni Başlayan
Üst Başlangıç seviyesi
Orta düzey
Üst Orta seviye
İleri düzey
Üst İleri seviye
American English
Australian English
British English
Irish English
Özgeçmiş

Eğitim
PhD
University of Illinois Urbana Champaign
Linguistics. Focus in Phonology, Sociolinguistics and Historical Linguistics
Manhattan School of Music
Umass Amherst
Major in Classical Music <br />w/ concentration in linguistics
M.A.
University of Georgia Athens - Athens, GA
Linguistics: Focus in Historical Linguistics, Phonology, and Romance Languages

Çalışma Deneyimi
Freelance Tutoring
Tutoring Latin, Spanish and English as a second language to a number of students of all different ages and skill levels
Spanish Tutor
Worked as a tutor at Doherty High School helping students from lower levels of Spanish in one on one lessons
Diğer öğretmenlere göz atın:
Deneme Dersi
Tek Seferlik, 30 dakika