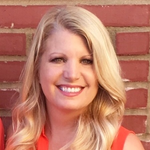 Katrina Stocker
Amerika Birleşik Devletleri
•
4:12 PM (GMT-07:00)
Hakkımda
Hi! My name is Katrina, I'm a native English speaker from California. I have spent 20 years working for Corporate America in sales and presentations. I have conducted and participated in many training sessions and informational meetings both in person and via video conferencing. I am now living part time in Italy teaching English. I specialize in teaching business English but also enjoy teaching children. I have twenty years experience teaching to people of all languages. I am also learning Italian while I live and immerse myself in their culture so I understand the difficulties in learning a new language. I will create a personalized teaching plan for your personal language learning needs. My teaching is level based and focused on speaking, listening, reading and writing.
Devamını Oku
Öğretmen İstatistikleri
Birkaç günde
5 yıl önce
95.00%
624
9.0 ders ortalaması
5.0
Öğretme Başarısı
Yeni Başlayan
Üst Başlangıç seviyesi
Orta düzey
Üst Orta seviye
İleri düzey
Üst İleri seviye
Özgeçmiş

Çalışma Deneyimi
English Teacher
ABC English On-line
Sales and Marketing
Ojo Technology - Milpitas, California
Sales and Marketing to cities, schools, corporations and industry. Strong communication in presentation and group meetings in person and via video conferencing.
Sales and Project Management
Tyco, International - Livermore, California
Sales and Project Management to Fortune 500 companies and other large corporations. Communication, presentations, training, proposals and project management. All these are "real life" business English skills that I teach to my students
Sales and Project Management
Oracle - Redwood City, California
Project Management includes phone calls, emails and scheduling. I also facilitated and participated in group meetings and training sessions both in person and via video conferencing.
Owner/Business Development
IDSecurityCredentials.com - Modesto, California
Outreach Sales to Cities and Municipalities. Includes phone and email communication, presentation, meetings and proposals. This is "real life" business communication experience that I pass on to my students

Sertifikalar
TESOL
Global Leadership College - Ontario, Canada
Certification to teach English as a second Language
International Teaching in Business English
Global Leadership College - Ontario, Canada
Certification to teach Business English
Diğer öğretmenlere göz atın: