Gelmiş geçmiş en büyük indirim! Ders paketleri %15 indirimli.
Kalan Süre:

03:05:33:43

(Kalan Kupon: 44)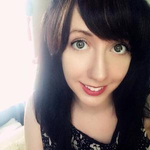 Kiki
Amerika Birleşik Devletleri
•
12:21 PM (GMT-06:00)
Konuşur
Ana Dil
,
Ana Dil
,
B1
,
A1
Hakkımda
Hello, 你好. Nice to meet you! My name is Katelynn! You can call me Kiki.

After taking a break to take care of my twin babies, I am back! I can't wait to meet some new students and reconnect with old students. Feel free to message me if you'd like to get to know me more.

A little about me: I graduated in 2015 with a BA in English Literature. I also have my TEFL certificate. I just came back to America from teaching children English as a Second Language in China, and now I'm looking forward to teaching you! I believe in teaching useful English for real-life situations and conversations. See you soon!
---
你好!我同時自學了中文九年的時間,在上海留學一個學期,所以我有基本的中文能力,我知道學習語言的困難,同時我也知道我的中文絕對可以幫你更快速的學習英文。
如果選擇我的好處:
。你有的學習困境我也體驗過。
。我了解中華文化背景,更多話題。
。能更精確的修正中國人的英文語法。
。必要時刻的中文解釋,不用再亂猜。
---
你好!我同时自学了中文九年的时间,在上海留学一个学期,所以我有基本的中文能力,我知道学习语言的困难,同时我也知道我的中文绝对可以帮你更快速的学习英文。
如果选择我的好处:
。你有的学习困境我也体验过。
。我了解中华文化背景,更多话题。
。能更精确的修正中国人的英文语法。
。 必要时刻的中文解释,不用再乱猜。
Devamını Oku
Deneme Dersi
Tek Seferlik, 30 dakika
Öğretmen İstatistikleri
Birkaç günde
6 yıl önce
100.00%
547
7.4 ders ortalaması
5.0
Özgeçmiş

Eğitim
Private English Tutor
Self-Employed - California, USA
Taught specialized classes one-on-one, both in person and online
Bachelor's degree in English Literature
Hope International University - Fullerton, California
Minor in Intensive Chinese

Çalışma Deneyimi
English instructor
Tutor ABC - Taiwan, Hong Kong, China, Japan
ESL Instructor
Kid Castle - Shanghai, China
Taught children how to speak English
English Tutor
Hope International University - Fullerton, California
Tutored Students in English, Helped them understand grammar, how to edit papers, MLA format, and more.
International Leadership Student Council
Hope International University - Fullerton, California
International Student Peer Mentor
Hope International University - Fullerton, California
Worked with foreign exchange students, tutored them in English, helped them adjust to American life
Co-led Chinese-English Bible Study
Fullerton, California
Taught English through translating Chinese bible stories

Sertifikalar
TEFL Certificate
International TEFL Institute
Diğer öğretmenlere göz atın:
Deneme Dersi
Tek Seferlik, 30 dakika