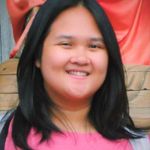 Kurnia Guru Indonesia
İsveç
•
5:54 AM (GMT+01:00)
Konuşur
Ana Dil
,
C1
,
C1
,
B2
,
B1
,
B1
,
A2
Deneme Dersi
Tek Seferlik, 30 dakika
Öğretmen İstatistikleri
Birkaç saatte
2 yıl önce
100.00%
93
23.0 ders ortalaması
5.0
Öğretme Başarısı
Yeni Başlayan
Üst Başlangıç seviyesi
Orta düzey
Üst Orta seviye
İleri düzey
Özgeçmiş

Eğitim
Vocational Higher Education
Handelsakademin - Malmö, Sweden
Object-oriented programming with AI competence
SFI
Folkuniverstitetet - Malmö, Sweden
Engineer's degree
Moscow State University of Food Production - Moscow, Russia

Çalışma Deneyimi
Freelance translator and language teacher
Self-employed - Moscow, Jakarta
-Interpreting and translating (from/to Indonesian-English-Russian) for international events, such as G20 and APEC in Russia and Belarus with Embassy of Republic of Indonesia and Attache of Indonesian Defense and for Russian companies and start-up business in Indonesia, and online. -Teaching Indonesian as a foreign language in Indonesia, Russia, and online.
Food development consultant
LBS Consulting Ltd. - Bali
Project of Food Flow Russia. Developing process and formula of food material into a desirable vegan food product. Making improvements or modifications of food material. Creating a recipe and preparation of a flow sheet with a detailed description of the technology of cooking the dish/product.
Technical Translator
New Frontier Solutions - Jakarta
Translating documents and purchase orders from/to Indonesian-English-Russian for our Russian clients in the oil and mining sectors.
Artisan cheese maker
Mamacio Cheese & Dairy - Jakarta
A home-scale industry of dairy production in Jakarta. Cooking milk and specified ingredients to make cheese according to formula of pasteurization and fermentation. Produce natural and high-quality homemade dairy products. Manage the cashflow

Sertifikalar
Teaching Indonesian as Foreign Language
APBIPA Ngurah Rai University - Bali
Screenshot of Indonesian tutor from other website
AmazingTalker
academic IELTS
IDP - Bali, Indonesia
Diğer öğretmenlere göz atın:
Deneme Dersi
Tek Seferlik, 30 dakika