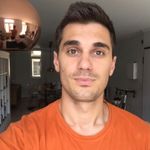 Lance Augusto
Amerika Birleşik Devletleri
•
1:46 AM (GMT+00:00)
Hakkımda
Thank you for taking the time to checkout my Verbling profile!

I am from California, USA, and I have been an English teacher for the past seven years. I am certified to teach English as second and foreign language, but my formal education and professional work experience is in public and mental health policy research and policy with emphasis in youth development. I am learning - and speak - Portuguese, so I have more than teaching experience to help and guide other leaners to acquire a new language!

I have taught for an online school for seven years and about 3 years on Verbling, and my journey teaching on Verbling can help you find the balance between your daily responsibilities and learning English.

Finding the stamina to charge forward is very difficult to overcome when the excitement of starting classes dies out. I have been fortunate to motivate adult learners to continue their journey, but others falter to continue because finding the 'live-learn' balance can be hard to achieve.

My experience with adult learners is that 1-2 lessons per week is ideal for those who have obligations outside of work. This, of course, should be coupled with studying independently. Every now and again, learners will add an extra class in the week because they have an opening in their schedule.

Every student with me gets access to online material, homework, and interactive materials that I guide students through. For as long as you are a student with me, you have access to the online material that I prepare for you. I score, provide feedback, and review your work in class.

Perhaps you are looking to practice your English informally, and you want an English native to ask your questions, have a conversation, or review materials. Nearly 60 percent of learners with me like this type of hybrid approach, where structure is loose and vocabulary and grammar rules are applied naturally through story telling or article reviews.

Whether you are wanting structured lessons or informal guided conversations, 1 or 7 lessons a week, I encourage you to send me a message! I appreciate when people ask me questions, get to know me, my approach, and interests. I would also enjoy hearing from you to understand your needs, your challenges, and what opportunities you have coming up.

Start by sending me a message and introduce yourself!

PS Write to me in your native language if you don't feel comfortable writing in English!
Devamını Oku
Deneme derslerim
Typical Trial Lesson Outline
Introductions (5 min)
Motivations (5 min)
Sample Reading Comprehension (10 min)
Question and Answer (5 min)
Conclusion and Next Steps (5 min)
Devamını Oku
Deneme Dersi
Tek Seferlik, 30 dakika
Öğretmen İstatistikleri
Birkaç saatte
4 years ago
98.00%
1.006
18.7 ders ortalaması
5.0
Öğretme Başarısı
Yeni Başlayan
Üst Başlangıç seviyesi
Orta düzey
Üst Orta seviye
İleri düzey
Üst İleri seviye
Özgeçmiş

Eğitim
Bachelor of Science Human Services
California
Human Services - Human Development

Çalışma Deneyimi
English Teacher
VIPKID - China - Global
English Teacher teaching ESL and EFL to students ages 3-18 in China and throughout the world. I have taught over 2.220 students, over 14.500 classes, and over 6.000 hours of instruction!
Environmental Prevention Strategies Lead
Day One - Pasadena, California
Program and area lead for other project managers to implement federal public health funds into local projects.
Program Coordinator
Youth Leadership Institute - San Francisco, California
Developed curricula and trainings for young people and adults teaching participants how to implement strategies to pass policies in their city regarding new public health initiatives.

Sertifikalar
TEFL
TEFL in China - Beijing, China
TEFL (Teaching English as a Foreign Language) Online to Young Learners
TESOL (Advanced Program for Teaching English Online)
TESOL International Association
Advanced Program for Teaching English Online
TESOL
TESOL International Association
Foundational Program for Teaching English Online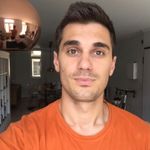 3 months ago
•
Yorumlar: 1
Diğer öğretmenlere göz atın:
Deneme Dersi
Tek Seferlik, 30 dakika