Leonardo geçici olarak mevcut değil.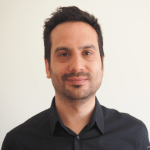 Leonardo Varas
Macaritan
•
10:14 PM (GMT+01:00)
Deneme Dersi
Tek Seferlik, 30 dakika
Öğretmen İstatistikleri
Birkaç saatte
3 yıl önce
98.00%
67
16.3 ders ortalaması
5.0
Öğretme Başarısı
Yeni Başlayan
Üst Başlangıç seviyesi
Orta düzey
Üst Orta seviye
İleri düzey
Üst İleri seviye
Chilean Spanish
Latin American Spanish
Özgeçmiş

Eğitim
Spanish Lenguage
Escuela de desarrollo humano - Santiago de Chile
General knowledge about Linguistic and Grammar, special focus in Chilean poetry.
Intérprete Mención Guitarra Clásica
Escuela Experimentar Artística Sede Almirante Barroso - Santiago, Chile
Classic Guitarist, performing in classic repertoire

Çalışma Deneyimi
Spanish Teacher
Private Clases - Santiago de Chile - Budapest, Hungary
Giving personal Spanish lessons. Experience with people from several mother tongues, as English, Italian, French, Japanese, Farsi, Hungarian, etc.
Guitar teacher, teacher of theory of the music.
Comunidad Para el Desarrollo Humano - Santiago, Chile - Budapest, Hungary
Teacher in personal classes of Classic and Popular Guitar. Teacher in workshops of theory of the music
Pasado "continuo" El pasado es un tema complejo en español. En artículos anteriores desarrollamos los...
Pasados simples II En un artículo anterior echamos un vistazo a los dos pasados simples del español:...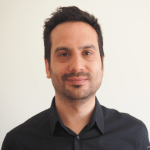 2 yıl önce
•
Yorumlar: 11
Diğer öğretmenlere göz atın:
Deneme Dersi
Tek Seferlik, 30 dakika