Leya geçici olarak mevcut değil.
Dönüş tarihi 1 Kasım 2023.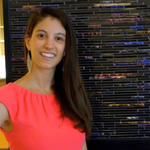 Leya Ferrazzoli
Amerika Birleşik Devletleri
•
10:44 PM (GMT-04:00)
Hakkımda
* I am a native English speaker from the United States with an American accent. I was living in Spain for five years, teaching English as a foreign language, and I speak Spanish at a C1 level.

* I have over ten years of experience teaching English. I am a professionally licensed and certified primary and secondary education teacher in the United States, and I also have a TEFL (Teaching English as a Foreign Language) Certificate from Georgetown University.

* I love teaching and look forward to designing English classes according to my students' needs!
Devamını Oku
Öğretmen İstatistikleri
Birkaç saatte
4 yıl önce
100.00%
502
23.5 ders ortalaması
5.0
Öğretme Başarısı
Yeni Başlayan
Üst Başlangıç seviyesi
Orta düzey
Üst Orta seviye
İleri düzey
Üst İleri seviye
Özgeçmiş

Eğitim
Teaching English as a Foreign Language
Georgetown University - Washington, D.C.
Master of Arts (M.A.) Global Affairs
George Mason University - Fairfax, VA, USA
Bachelor of Arts (B.A.) Secondary Education
University of Rhode Island - Kingston, RI USA

Çalışma Deneyimi
English Teacher
Public Secondary and Primary Schools - Spain
Provided English lessons to primary (ages 5-11) and secondary (ages 11-16) students in Spain - 2016-2017: IES Castillo de Matrera (Villamartin, Cadiz, Spain) // 2017-2018: IES Miguel de Cervantes (Granada, Spain) // 2018-2019: IES Alfonso II (Oviedo, Spain) // 2019-2021: CEIP La Senia (L'Alcudia de Crespins, Valencia, Spain)
ESOL (English for Speakers of Other Languages) Instructor
Centreville Labor Resource Center - Centreville, VA, USA
Planned and delivered student-centered lessons that emphasized receptive and productive language skills / Created a positive learning environment conducive to social interaction and active engagement / Utilized technological resources, educational methodology, and language-based texts to create visual aids, supplementary materials, and assessments

Sertifikalar
Teaching English as a Foreign Language (TEFL) Certificate
Georgetown University - Washington, D.C.
World Language Teacher
Rhode Island Department of Education - Rhode Island, USA
Primary and Secondary Education World Language Teaching Certificate
Diğer öğretmenlere göz atın: