Patrice geçici olarak mevcut değil.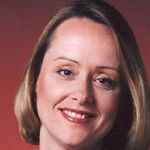 Patrice
Amerika Birleşik Devletleri
•
8:22 AM (GMT-07:00)
Deneme Dersi
Tek Seferlik, 30 dakika
Öğretmen İstatistikleri
Çok kısa sürede
bir yıl önce
100.00%
6
6.0 ders ortalaması
5.0
Öğretme Başarısı
Orta düzey
Üst Orta seviye
İleri düzey
Üst İleri seviye
Özgeçmiş

Eğitim
Doctoral Cohort Program
Columbia University - Teachers College - New York, New York
One of 5 accepted each year - Ability to complete doctorate without taking a sabbatical
Doctorate - ABD
University of Northern Colorado - Colorado
Masters & Bachelors
Boston Conservatory of Music & University of Colorado at Boulder - Boston, MA & Boulder, CO
Masters & Bachelors transcripts

Çalışma Deneyimi
Graduate assistantship
University of Northern Colorado - Greeley, CO
Produced Opera scenes & School Outreach Program
Full-time professor
Northeastern State University - Oklahoma
Foreign diction for singers, Vocal Pedagogy, Voice classes with Japanese students
English Second Language for Corporate clients
Hamburg English School - Hamburg, Germany
Business English - Corporate business clients
Instructor
Patrice Burgstahler Vocal Studio - Fort Collins, Colorado
Intermediate and Advanced voice lessons for college-age and adults students. Song repertoire in English, German, French, Italian, Portuguese and Spanish.

Sertifikalar
TEFL 150 Master Course Certificate
IARC
Diğer öğretmenlere göz atın:
Deneme Dersi
Tek Seferlik, 30 dakika