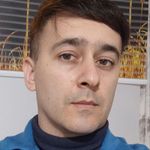 Madi
Türkiye
•
1:45 PM (GMT+03:30)
Konuşur
Ana Dil
,
C2
,
C2
,
B1
,
A2
Hakkımda
Salaam! Welcome here. Are you looking for a suitable teacher for the Farsi course? There is an easy way. Just check the number of lessons students have taken with them so far. Effortless, right? I just present you one example of how the students benefit from my lessons. A learner who started from scratch five months ago can now communicate in Farsi around 70 percent of the class time in different routine topics. Isn't it wonderful? You can even do better :)

As I've been teaching Farsi since 2015, I have hands-on experience in tutoring this language. My strong initiative and exceptional organizational skills allow me to play a crucial role in a fast-paced teaching environment.

Besides, with the ability to simplify lesson plans and homework assignments in line with specific curriculum objectives, I believe I will immediately make a noticeable impact on your Farsi education standards and you will find my classes warm, productive and fun. :)

Many learners do not know how to learn Farsi fast and adequately. As a result, they waste hours, days, months, or years struggling to improve their language skills. Usually, their progress is slow and painful. I believe the primary reason is the teaching method. Therefore, I focus on effective instructional strategies to keep my students motivated and actively involved in my Persian courses.

My teaching method, briefly:
As for the first step, namely the beginners, I will offer you a very well-made and unique book. You will learn the Persian alphabet as I present vocabulary involving the same letter until we finish the alphabet having learned many new and useful words.

The next step aims for elementary and intermediate learners by reinforcing the structures with reading prepared texts and questions about the sentences and vocabulary. At this stage, upon the student's agreement, I'll provide some tasks and homework to improve and remind lesson content. I teach through Google Docs in forms of warm conversations, vocabulary review, picture description, audio books, essay writings, movie translation, jokes etc.

Upper intermediate and advanced levels will either continue the same tasks or, keep up with a conversational style and receive precise corrections and grammar tips until they master this beautiful language.

Looking forward to meeting you in my lesson and starting an incredible journey to the Farsi language world together.
Devamını Oku
Deneme Dersi
Tek Seferlik, 30 dakika
Öğretmen İstatistikleri
Birkaç saatte
8 yıl önce
99.00%
1.086
20.5 ders ortalaması
5.0
Öğretme Başarısı
Yeni Başlayan
Üst Başlangıç seviyesi
Orta düzey
Üst Orta seviye
İleri düzey
Üst İleri seviye
Özgeçmiş

Eğitim
B.A. English to Farsi translation Graduate
Payam Noor University - Iran- Tehran
Focus on translation of English to Farsi
Mechanical Engineering
Enghelab high-tech college - Iran

Çalışma Deneyimi
Online Farsi Tutoring
Various Websites - Internet
I have been tutoring and teaching English and Farsi since 2015 to many students from different regions. This has made me fully conscious of mistakes and language bad habits that the students might have when they speak or listen. Therefore, it's my unique and remarkable background in this field that equipped me with a multitude of skills to become an outstanding online tutor as well.
English Lecturer in China
Pingxiang University - Jiangxi, China
Taught spoken English to the college students
English Teacher
Homa language institute - Iran-Tehran
I've had classes for pupils in different ages and I have always been trying to encourage my students because I believe each individual has his/her own way to learn better and we as teachers should get to know this matter and consider it as a chance of teaching and seeing the best result
Foreign Commercial Affairs
MyBaby Diaper Production - Iran-Tehran
I worked as the chief staff in the commercial department for an international corporation in my hometown and have obtained a precious experience in the trading field with different countries in respect of email correspondences skills, marketing, paperwork, international bank transactions, transportation terms, custom release affairs, etc.

Sertifikalar
TESOL Certificate - Westminster London
Westminster College London - London - UK
Teaching English to Speakers of Other Languages
Diğer öğretmenlere göz atın:
Deneme Dersi
Tek Seferlik, 30 dakika