Gelmiş geçmiş en büyük indirim! Ders paketleri %15 indirimli.
Kalan Süre:

01:04:50:33

(Kalan Kupon: 22)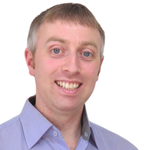 Mark Wickham
Birleşik Krallık
•
7:04 PM (GMT+00:00)
Aktif Promosyon (

10%

off)
Discover a personalized method for fast, effective English learning. My lessons revolve around you and your goals. Get 10% off your first booking and start your journey to fluency today!
Hakkımda
Master English with Expert Guidance: Learn from a Professional Language Teacher Today

Are you looking for personalised English lessons that are tailored to your specific goals? Look no further! As a professional English Language Teacher from the UK, both CELTA and TEFL certified, I've been teaching English online full-time since 2016, and I have a passion for helping my students reach their full potential.

So why should you choose me as your English teacher? In addition to being a dedicated and experienced professional, I can provide you with insights into English culture and teach you idiomatic expressions that will help you sound more natural and fluent, just like a native speaker.

With my personalised lessons, you'll get:

Authentic and customised material that is tailored to your needs.
Feedback in every lesson to help you identify the areas you need to work on.
Hints and tips on how to prepare for international exams such as the IELTS.
Cultural information that you can only learn from a native speaker.
Guidance on how to become an independent learner.
Fun lessons and plenty of opportunities to practise your English skills.

Your first lesson will be all about getting to know each other and discussing your needs and expectations. This will allow me to prepare lessons that are engaging, interactive and designed to help you achieve your language learning goals. I'll show you how our lessons will be interactive and how they will make a real difference in the way you learn and improve your language skills.

Each lesson will be planned according to your needs, learning style and final goal. You can suggest topics for discussion or we can review structures that you struggle with. I want to make sure your lessons are well-planned, informative and designed to help you achieve your goals.

We'll use an interactive document that will make your lessons engaging and fun, and which can also be used as a feedback form that you can download, print and study at your convenience. We'll review some aspects of it at the beginning of each following class. Additionally, your lessons will be created using authentic materials and well-known publications. If you have other materials you'd like to discuss or review, you're welcome to bring them along!

So don't wait any longer, book your lesson now and let's start working together to make a real difference in your life and career.

Please Note: I do not teach children.
Devamını Oku
Deneme derslerim
Let's kickstart your language learning journey with an engaging and informative first lesson! We'll begin by getting to know each other and discussing your unique needs and goals. Then, I'll introduce you to my proven methodology that will set you up for success. With an interactive document designed for dynamic learning and progress tracking, you'll have everything you need to take your language skills to the next level.
Devamını Oku
Deneme Dersi
Tek Seferlik, 30 dakika
Öğretmen İstatistikleri
Birkaç saatte
7 yıl önce
99.00%
120
11.8 ders ortalaması
5.0
Özgeçmiş

Eğitim
CELTA - Certificate in English Language Teaching to Adults
Doğrulanmış
University of Cambridge ESOL

Çalışma Deneyimi
Professional Online English Language Teacher
Remote

Sertifikalar
TEFL Methodology
Doğrulanmış
TEFL Scotland Ltd.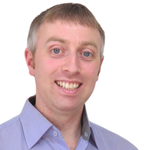 Diğer öğretmenlere göz atın:
Deneme Dersi
Tek Seferlik, 30 dakika