Gelmiş geçmiş en büyük indirim! Ders paketleri %15 indirimli.
Kalan Süre:

06:04:54:19

(Kalan Kupon: 77)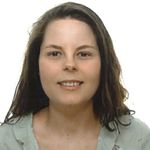 Marta Martín Somonte
İspanya
•
9:00 PM (GMT+02:00)
Hakkımda
¡Hola a todos! Soy Marta, de España y tengo 38 años. Soy profesora online desde hace 3 años, mi estilo de enseñanza, se basa en el aprendizaje de la gramática y el vocabulario y luego ponerlo en práctica con la conversación. Tengo un master de la enseñanza del español como lengua extranjera y varios cursos relacionados con la enseñanza. He trabajado con niños y adultos, enseñándoles el español y su cultura.
Si quieres aprender español con resultados rápidos, no te lo pienses, ¡soy tu profesora!.
En mis clases organizo un plan de aprendizaje para que logres tus objetivos en el plazo marcado y doy gramática, compresión lectora, escrita, oral y auditiva, así como conversación.
Enseñar es mi vocación, me gusta enseñar y que mis alumnos aprendan, es muy gratificante.
Hello everyone! I am Marta, from Spain and I am 38 years old. I have been an online Spanish teacher for 3 years, my teaching style is based on learning grammar and vocabulary and then putting it into practice with conversation. I have a master's degree in teaching Spanish as a foreign language and several courses related to teaching. I have worked with children and adults, teaching them Spanish and their culture.
If you want to learn Spanish with quick results, don't think about it, I am your teacher!
In my classes I organize a learning plan so that you can achieve your goals within the set deadline and I give grammar, reading, writing, oral and listening comprehension, as well as conversation.
Teaching is my vocation, I like to teach and that my students learn, it is very gratifying.
Devamını Oku
Deneme Dersi
Tek Seferlik, 30 dakika
Öğretmen İstatistikleri
Bir saatte
3 yıl önce
92.00%
578
8.5 ders ortalaması
4.8
Öğretme Başarısı
Yeni Başlayan
Üst Başlangıç seviyesi
Orta düzey
Üst Orta seviye
İleri düzey
Üst İleri seviye
Özgeçmiş

Eğitim

Çalışma Deneyimi
English teacher for children
EducaJunior - Málaga
English teaching and evaluation for children,
Spanish teacher for children
Enfocamp Programas en España - Marbella
Spanish teaching for children, playing games and activities and evaluation
Spanish teacher
Enfocamp Programas en España - Marbella
Spanish teaching for children, games, activities and evaluation.

Sertifikalar
Degree in Geography
University of Málaga - Málaga
Physical and human Geography of Spain and the world, planning of the territory
Diğer öğretmenlere göz atın:
Deneme Dersi
Tek Seferlik, 30 dakika