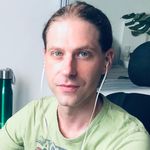 Matthias
Filipinler
•
9:58 PM (GMT+08:00)
Konuşur
Ana Dil
,
C2
,
A2
,
A2
Hakkımda
Bonjour! Hello! Moi, c'est Matthias. I am a certified French teacher with a Master degree from La Sorbonne University in Paris, France with 13 years of teaching experience.
I travelled around the world during my studies. I am currently working in the Philippines, where I have been teaching in different languages schools, such as Alliance Française and international universities. Moreover, I have also been teaching online for the past 6 years. I have taught more than 5500 hours of online courses to more than 650 students between 8 and 78 years old from 40 different nationalities. I love my job and I love teaching students from all over the world. This is such a great opportunity to share my culture and my love for the French language.

I customize the classes for each of my students depending on their level, their needs, their interests and their objectives. I meticulously prepare each class using adapted and certified educational materials that I select for each student and I constantly offer extra exercices and activities as homework in between classes upon request from my students. I offer not only general French classes, but also conversational classes for intermediate and advanced levels. I also offer French exam preparation courses for students who are planning to take the DELF or TEF exams.

I am determined to deliver excellence and to help each of one of my students improve and reach their goals. I can teach students from a wide range of levels from beginner to advanced and bilingual levels.
I am looking forward to meeting all of you. Please don't hesitate to book a class with me and let's customize a study plan for you to reach your objectives!

CLASSES POLICY: Please understand that I only allow only 2 classes with short notice cancellations (less than 24h prior to the lesson). Beyond that I wouldn't be able to continue classes with the student. Last-minute cancellations are harmful for the teacher as we don't have enough time to find another student to fill in the slot initially booked.
If a student is late beyond 30 mins for a prebooked session, the session will automatically be considered as completed and the teacher won't be required to maintain the session open after waiting 30 mins.
Thank you for your understanding and happy learning! :)

Devamını Oku
Deneme derslerim
Don't hesitate to book a trial class with me, so we can introduce each other, and this will give me the opportunity to assess your level in French, to show and demonstrate my methodology as well as the educational materials that I will be using during our sessions, so we can decide together of the best possible learning plan. :)
Devamını Oku
Deneme Dersi
Tek Seferlik, 30 dakika
Öğretmen İstatistikleri
Birkaç saatte
8 yıl önce
100.00%
1.175
11.8 ders ortalaması
5.0
Özgeçmiş

Eğitim
Master Degree of Social Sciences specialized in Education
Université Paris 1 La Sorbonne - Paris, France
focus in International Education
Master Degree I of International Economics awarded with honors.
Université Paris I Panthéon- Sorbonne - Paris, France
Focus in Developing countries. Master studied at the University of Sherbrooke in Quebec as part of the exchange student program CREPUQ in partnershp with Université Paris I Panthéon - Sorbonne.

Çalışma Deneyimi
French Professor
University of San Carlos and University of San Jose Recoletos - Cebu city, PHILIPPINES.
Taught French in different popular Universities in the Philippines including University of San Jose Recoletos and University of San Carlos where I handled a total of 24 classes composed of 50 students each for a grand total of 1200 students. Supervised a French Language Exhibit showcasing French songs, dances and delicacies at the University of San Jose Recoletos in 2014.
French Teacher
Alliance Francaise de Cebu - Cebu city, PHILIPPINES
Taught French to professionals and students divided in classes composed of 25 students each through various learning levels from A1 to C1. Handled online and conversational classes on regular basis with multicultural groups for a total of 95 students. Had in charge several 1 to 1 tutorials from A1 to C1 levels. Handled French workshops for Filipino high school principals under the Department of Education in the Philippines. Conducted multiple preparations and trainings for the official French language tests including DELF and TEF standardized exams for a total of 360 applicants. Selected by the French Embassy as an English-French interpreter for the security group of the French Prime Minister in 2012.
French Teacher
Pardo Montessori School - Cebu city, PHILIPPINES.
Handled different groups composed of a dozen of young children from different nationalities aged between 3 and 11 years old through play activities involving the basics of the French language.
Diğer öğretmenlere göz atın:
Deneme Dersi
Tek Seferlik, 30 dakika