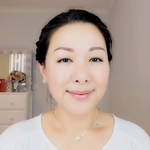 Miho Todo
Japonya
•
6:47 AM (GMT+11:00)
Konuşur
Ana Dil
,
C2
,
A2
,
A1
Hakkımda
🌸🌸🌸 こんにちは。Konnichiwa! 🌸🌸🌸
Are you interested in the Japanese language/culture or planning to go to Japan? I am an experienced and qualified Japanese language teacher. I've been teaching the Japanese language as a second language since 2008. I studied English and currently learning Italian, so I know exactly what the challenges (and rewards!) of learning a language are like. I also work as a translator.
I love teaching as it is great to meet people, get to know different cultures, and it's amazing to see the students improve their Japanese language abilities and be able to communicate in Japanese.
A little bit about myself: I like playing video games & board games, watching movies & anime, eating, and traveling. Also, I love my Japanese Spitz. 🐶

NOTE:
If you're interested in working with me, please book a 30-minute trial lesson first. Also, I would love to hear about your language goals (or anything else you think I should know), so feel free to send me a message when you book.

*To be fair to everyone, please be mindful of my 24-hour cancellation policy below.


ATTENTION: Cancellation/Rescheduling is only acceptable if you send a request more than 24 hours before the lesson. However, if you are unable to give at least 24 hours' notice before canceling/rescheduling a class, the full lesson fee will be charged. If you cannot give me at least 24 hours' notice, please do NOT click any cancel/reschedule buttons. Also, if you are more than 15 minutes late without notifying me, you are considered absent, and the full lesson fee will be charged. I appreciate your understanding.😊



Please do not hesitate to contact me if you have any queries or want to discuss anything further.

Goals + Commitment = Dreams Come True

Let's start speaking in Japanese :D
Devamını Oku
Deneme derslerim
THE TRIAL LESSON IS:
- An opportunity for you to see how the lessons work.
- An opportunity for you to ask me any questions.
- A way for us to create a plan for your learning goals.
- A way to test your internet connection
- A way to get to know each other.

THE TRIAL LESSON IS NOT:
- A cheap way for you to get your CV or written work corrected or translated.
- A lesson that is focused on the areas in which you need to improve.
- A cheap way to get a 30-minute conversation class.
Devamını Oku
Deneme Dersi
Tek Seferlik, 30 dakika
Öğretmen İstatistikleri
Birkaç saatte
8 yıl önce
100.00%
2.714
26.6 ders ortalaması
5.0
Öğretme Başarısı
Yeni Başlayan
Üst Başlangıç seviyesi
Orta düzey
Üst Orta seviye
İleri düzey
Üst İleri seviye
Osaka Ben
Standard Japanese
Özgeçmiş

Çalışma Deneyimi
Japanese Teacher
Verbling - NSW, Australia
Academic Japanese, Business Japanese, General Japanese, Japanese for Traveling, Casual Conversation, and Preparation for exams
Japanese Teacher
Home Tutor - NSW, Australia
Home tutoring (Academic Japanese, Business Japanese, General Japanese, Japanese for traveling, Japanese for daily life, and Preparation for exams)
Japanese Instructor
Asian Language School - Sydney, NSW, Australia
Academic Japanese, Business Japanese, General Japanese, Japanese for Traveling, Casual Conversation
Japanese Teacher
North Shore Language Academy - Chatswood, NSW, Australia
General Japanese, Business Japanese, Academic Japanese, and Preparation for HSC exams
Japanese Teacher
Umikaze Nihongo Gakusha - Osaka, Japan
General Japanese, Business Japanese, Academic Japanese

Sertifikalar
420h Japanese Teaching Course
Doğrulanmış
Kinki Education Centre - Osaka, Japan
Certificate in Teaching Japanese as a second language
Diğer öğretmenlere göz atın:
Deneme Dersi
Tek Seferlik, 30 dakika