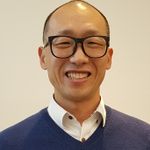 SungIl Kim
Güney Kore
•
9:45 AM (GMT+07:00)
Hakkımda
🔥 Kim Saem 🎯TOPIK Master 👩🏻‍🏫Univ. Instructor 💎Certified Korean Teacher

🍀Why Teacher Kim Saem🍀

🏆 Many years of experience since 2006 in CLASSROOM & ONLINE!
🏆 Master's Degree in Linguistics!
🏆 Korean Instructor at University and Language Academy
🏆 Certified TOPIK Instructor
🏆 Native Korean Speaker ~ Standard Accent
🏆 Fluent in English
🏆 International Working Experience 🌎

🍀 FUN Guaranteed!
🍀 Start learning form day 1!
🍀 All-level students are welcome!

⬇️ Courses Offered ⬇️
🥇 TOPIK I & II
🥇 Beginner/Intermediate/Advanced Korean 🎉
🥇 Conversation
🥇 Pronunciation
🥇 Korean Culture
🥇 Traveling / Moving to Korea
🥇 Hangul Alphabet
🥇 Grammar
🥇 Native Expressions and Slang - sound Korean!!

My Students can 👇🏻
🍀 Go from level 0 to fluent! 🏁
🍀 Get TOP scores in TOPIK I or TOPIK II 💯
🍀 Speak with CONFIDENCE 😄
🍀 Travel to Korea & communicate easily ✈️
🍀 Watch K-dramas without subtitles & listen to KPOP! 🎶📺
🍀 Enter University or get a job in Korea 🇰🇷
🍀 Improve Business communication 💼

What will YOU get in my lessons❓
🌠 100% Customised lessons for YOU
🌠 Custom & Professional learning materials!
🌠 No Stress in our Class!

🦇🚀Boost your Korean Starting Today🚀🦇
🔥 Book a trial with me today🔥

🍀 Attendance Policy : No Show, No Refund. I will wait for 15 mins and I will charge you if you don't show up until that time.

🍀The every lesson will end 5 mins earlier because I need to prepare the next lesson.
Devamını Oku
Deneme Dersi
Tek Seferlik, 30 dakika
Öğretmen İstatistikleri
Birkaç saatte
3 yıl önce
100.00%
589
19.8 ders ortalaması
5.0
Öğretme Başarısı
Yeni Başlayan
Üst Başlangıç seviyesi
Orta düzey
Üst Orta seviye
İleri düzey
Üst İleri seviye
Özgeçmiş

Eğitim
M.A. Korean Linguistics
ChungNam National University - Daejeon, Korea
I majored Korean Linguistics at the graduate school and my specialty is Korean Grammar.

Çalışma Deneyimi
Korean Instructor
Eton Institute - Dubai, UAE
I taught Korean to UAE students online.
Korean Instructor at Korean Language Center in Vietnam
Seoul Haiphong Korean Language Center - Haiphong, Vietnam
I taught Korean to Vietnamese students who wanted to enter the Korean universities in Vietnam.
Offline Korean Tutor in Korea
Tutoring - Daejeon, Korea
I tutored Korean to French software engineer offline in Korea.
Korean Instructor at Thai university in Thailand
Burapha University - Chonburi, Thailand
I taught Korean to Thai university students at department of Korean language in Thailand.
Korean Instructor at King Sejong Institute Foundation - Hanoi in Vietnam
King Sejong Institute, Hanoi - Hanoi, Vietnam
I taught Korean to Vietnamese university students, employees and marriage immigrants at King Sejong Institute in Vietnam.
Korean Teacher at elementary-middle school in Uzbekistan
Fergana Elementary-Middle School of Foreign Languages - Fergana, Uzbekistan
I taught Korean to Uzbek local people as a Korean Teacher of Korea Overseas Volunteer(KOICA)
Korean Instructor at the university in Korea
Kongju Communication Arts College - Kongju, Korea
I taught Korean to Chinese students at the college.
Korean Teacher as a volunteer
SEM International - Daejeon, Korea
I taught Korean to foreigners who stayed in Korea as scientists or engineers.

Sertifikalar
Korean Teacher's Certificate
Ministry of Culture and Tourism Republic of Korea - Seoul, Korea
Diğer öğretmenlere göz atın:
Deneme Dersi
Tek Seferlik, 30 dakika