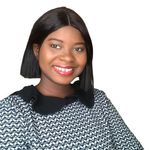 Motunrayo Akinbode
Nijerya
•
7:16 PM (GMT+01:00)
Hakkımda
Introduction /Qualifications

My name is Motunrayo omolara Akinbode. From Are-Ekiti . I was born and raised in Ekiti state, Nigeria. I studied international relations and diplomacy(Bachelors) and i studied History and diplomacy(Masters). I have been teaching for 4 years. I am familiar teaching (Kids, Beginners, Intermediate & advanced learners).

If your goal is to learn and improve your Yoruba language quickly or develop a particular skill for a test, to Travel or marriage you have come to the right Tutor. Here is a preview of what we will do in the class;

-Practice Yoruba Language through Conversation.
- Learn how to express your ideas(Grammar)
-Learn new Words and Expressions(Vocabulary)
- Gain Confidence with the improvement of your speaking, writing and listening Skills.
-Getting Familiar with Yoruba and Nigerian Cultures.
-Accent Reduction.

METHOD

We will be practicing Yoruba Language through conversation in the most Natural and relaxed way and discuss about actual subjects. You will be able to speak and express yourself and ideas freely. it is essential for more progression.

I will use Authentic documents to help start a conversation and also to lecture in the Class(Be ready to Sing rhymes and do Homework in our Class)😊

There's absolutely no harm in making mistakes at first. we learn and grow through those mistakes.

Be at ease as much as you can .I'm here to support you in every step of the way. I'll repeat and reformulate my sentences to help you understand .I'll correct your errors, make suggestions, explain in depth and offer grammatical remediation as required.

I believe we are going to have fun learning Together. See you in the class.
Bye.
Devamını Oku
Deneme Dersi
Tek Seferlik, 30 dakika
Öğretmen İstatistikleri
Bir saatte
3 yıl önce
88.00%
948
9.9 ders ortalaması
5.0
Öğretme Başarısı
Yeni Başlayan
Üst Başlangıç seviyesi
Orta düzey
Üst Orta seviye
İleri düzey
Üst İleri seviye
Özgeçmiş

Eğitim
Doğrulanmış
Lagos state university - lagos, Nigeria
focus in International studies

Çalışma Deneyimi
National youth service corp
Ojomba Basic School - Koko, Delta State
Yoruba Language class Teacher
Internship
Unitykapital Assurance plc - Lagos
Administration Department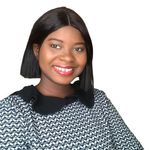 Diğer öğretmenlere göz atın:
Deneme Dersi
Tek Seferlik, 30 dakika