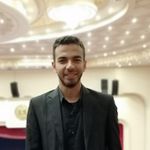 Mohamed Sayed
Mısır
•
10:39 PM (GMT+02:00)
Konuşur
Ana Dil
,
C2
,
A2
,
A1
,
A1
Hakkımda
Hi there!
I am Muhammad! I'm a medical student with great love to teaching I've 4 years of experience as a Quran & Arabic teacher for both (Modern Standard Arabic) and the (Egyptian Dialect).

I have a great enthusiasm for teaching and a greater passion and love to my native Arabic language with its all treasures and its long history full of marvelous literature products.

****As A Teacher****
Teaching a language for a native is completely different from teaching the same language to a non-native, you've no knowledge about it and you start like a 1-day-old child so that's how my process go on.

I expose my students to as much of the language as possible that's how the child hears (Papa, Mama) for the first time and then use it gradually, on the other hand you start to repeat what you hear and put that in an understandable sentence.

****My Teaching Style****
* I start the first lesson by asking you some few questions to set your level of Arabic (the language you will learn) putting in mind your purpose for learning (travel, work or you just love the language)

* I use the Arabic language itself for teaching - which is called the immersion method - by gradually minimizing the usage of the Intermediate language (English) we use and providing you with more and more Arabic words to use them with me until we completely use the language for everything we will face through our learning time together.

* I prefer giving too much H.W. with a vast variety of challenges such as:
- MCQs.
– make recordings.
– memorize new vocab.
– sentences translation.
– subtitling a short music or movies <media>.
- writing small sentences.

* I use highly professional Arabic teaching materials to make you reach higher levels of confidence when using the language with BALANCE.

* From time to time I provide some materials outside our progress showing the similarities between Arabic and your language in vocabulary or even the grammar which exist in most of other languages despite the wide distance between their different roots.

* I also like to provide optional funny learning materials of songs and movies and various kinds of media beside these weird real-life news just for establishing good cultural base which will make you (for example) understand jokes instead of just reading a solid sentence.

* I like pneumonic. I love to use it when I learn, and I'll make it for you to remember the smallest details of hardships you might encounter while learning.

* When we start, I will give you different questions of various levels of difficulty and I'll see how you will deal with them, and after about 2 months we will get back to the same questions and you will see how you got upgraded.

* For those who love Arabic Calligraphy I took a certified course provided by Egyptian Ministry of Education and I can help you with it. If not so much interested at least, I will write your Arabic name in your preferred font 😊.

See You Soon.
Devamını Oku
Deneme derslerim
In trial lessons:
- I can know more about the best methods you love to learn with.
- I'll learn more about your Arabic knowledge and assess your level from a closer perspective.
- I'll know about your English difficulties (if present) and give you little hints about how to pass it successfully.
Devamını Oku
Deneme Dersi
Tek Seferlik, 30 dakika
Öğretmen İstatistikleri
Birkaç saatte
4 yıl önce
100.00%
312
25.6 ders ortalaması
5.0
Öğretme Başarısı
Yeni Başlayan
Üst Başlangıç seviyesi
Orta düzey
Üst Orta seviye
İleri düzey
Üst İleri seviye
Modern Standard Arabic (al-fusha)
Özgeçmiş

Çalışma Deneyimi
Professional Arabic Teacher
Amazing Talker
Professional Arabic Teacher
italki - Online
Volunteer tutor for non-Arabic speaking children
Resala Charity Organization - Egypt
I Teach the young principles of the language and other subjects like Maths.
English to Arabic translator
Freelancer
English to Arabic translator for Organizations such as (TED - Coursera - Osmosis medical site - Aware for rising awareness against pornography)
Professional Arabic Teacher
Preply - Online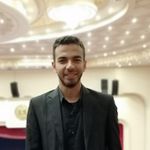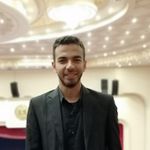 Diğer öğretmenlere göz atın:
Deneme Dersi
Tek Seferlik, 30 dakika