Gelmiş geçmiş en büyük indirim! Ders paketleri %15 indirimli.
Kalan Süre:

00:15:14:44

(Kalan Kupon: 11)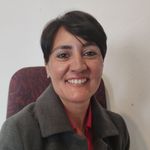 Natasha Lategan
Güney Afrika
•
10:40 AM (GMT+02:00)
Hakkımda
⭐ Professional Online Teacher⭐

Despite your level, you still can't express yourself clearly, then you are in the right place.

In order to take the next step in your career (and life), you need to improve your English.

Whatever your dream is, whether it's a promotion, travel or just to feel better in your work life, English is what's keeping you back.

You are here because you know you need something more.
You need something that's going to take you to your next level.

Ultimately I'm not an English teacher, I'm a communications consultant. We'll discuss the situation where English is holding you back and re-create those situations together so that you have a safe place to practice your skills.

Once you schedule a trial lesson, I'll send you a comprehensive placement test which will show me where your English is weak and where it's strong. We'll then discuss the areas of English that you struggle with and develop a plan for how you'll improve.

That way, even if you never have another lesson with me, you'll have a good idea of what you'll need to do to get better.

This is exactly what I specialize in!

⭐ ABOUT ME! ⭐

I have been teaching for more than 14 years in classrooms and online. As this is my full-time job, I believe it is very important to ensure my students get results. I feel it is necessary to feel comfortable and have fun whilst learning ANYTHING! So with this in mind, I aim to provide a fun, stimulating, and relaxed environment for each student to learn and make great progress.

🔹 Patient, kind and friendly, creating a safe environment to
practice your skills
🔹 Specializes in conversation, 🌟 - 🗣️
🔹 Basic English, 🌟
🔹 Business English, 🌟 - 👨‍💼 💼
🔹 Travel English, 🌟 - ✈️🚊🗼
🔹 Interview Preparation 🌟 - 🧑‍ 🙍

I have also achieved the 120 hour TEFL/TESOL certificate and have taught students from various countries.

I look forward to meeting you and starting your adventure in English!




Devamını Oku
Deneme Dersi
Tek Seferlik, 30 dakika
Öğretmen İstatistikleri
Birkaç saatte
3 yıl önce
100.00%
174
13.4 ders ortalaması
4.9
Öğretme Başarısı
Yeni Başlayan
Üst Başlangıç seviyesi
Orta düzey
Üst Orta seviye
Özgeçmiş

Eğitim
Online Teacher
AmazingTalker - Benoni, Gauteng
Focus on teaching English

Çalışma Deneyimi
Online Teacher
Verbling - South Africa
Focus on Paralegal - Legal writing
Preschool Teacher
Curro Holdings - South Africa
 Teaching Kids  General admin and weekly planning  Evaluating students' levels and progress and writing reports  Measure their progress by ongoing observation in the classroom  Continuous assessment through role play and play  Assisting and planning of extracurricular activities
General Manager
Roenco - South Africa
 Making appointments  Canvassing for new dealers  Filing  Data capturing  Assisting current dealers  Organizing of Expo's  Answering and making phone calls  Training  Dispatching of goods  Booking of couriers

Sertifikalar
Early Childhood Development
Compass Academy of Learning - South Africa
Focus on teaching children between the ages of 1 - 6 years
Diploma in Law
University of Johannesburg - South Africa
Focus on Family Law, Business Law, Criminal Law and Civil Law
How does your writing compare to the professional world? As legal practitioners the ability to clearly...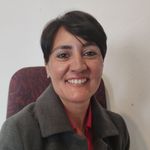 Diğer öğretmenlere göz atın:
Deneme Dersi
Tek Seferlik, 30 dakika