Gelmiş geçmiş en büyük indirim! Ders paketleri %15 indirimli.
Kalan Süre:

05:15:40:41

(Kalan Kupon: 66)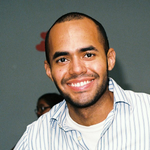 Oliver
Amerika Birleşik Devletleri
•
4:14 AM (GMT-04:00)
Konuşur
Ana Dil
,
Ana Dil
,
C2
,
C1
Hakkımda
Hi! I'm Oliver, a professional English teacher in New York City. I'm a graduate of MIT with over 10 years of experience as an educator, and experience in engineering and IT. My sessions provide a relaxed and friendly atmosphere to learn, practice and improve. We can work on:

• Conversational/Speaking Fluency
• Interview Preparation
• Test Preparation: TOEFL & IELTS (Speaking)
• Pronunciation and expressing yourself more like a native
• Grammar
• Specific topics that interest you
• Language learning strategy

I welcome advanced beginners (A2) and higher levels. Send me a message concerning your goals or any questions. I look forward to speaking with you and helping you improve your fluency!
-Oliver


A few more things about me, in case you're curious:

• I have native fluency in English and Spanish, and am fluent in Portuguese and French.
• I can speak about a wide range of subjects since I have experience in education, engineering, information technology, for-profit and non-profit business settings, overseas volunteer service, and church service. See my résumé below for more information.

Additionally
Lateness Policy: If the student does not arrive in the first 15 minutes of the session, they will be considered absent and the lesson will be charged.
Devamını Oku
Deneme Dersi
Tek Seferlik, 30 dakika
Öğretmen İstatistikleri
Birkaç saatte
8 年前
100.00%
2.503
13.0 ders ortalaması
5.0
Özgeçmiş

Eğitim
Diploma in Biblical Studies
Summit International School of Ministry - Grantville, PA, USA
Bachelor's Degree in Aerospace Engineering with Information Technology
Massachusetts Institute of Technology (MIT) - Cambridge, MA, USA

Çalışma Deneyimi
English Teacher
France
Taught English to individuals, tailored to their needs and goals.
Private Language Instructor
New York, NY, USA
Taught English, Spanish and French.
Private Academic Instructor
Club Z! In-Home Tutoring Services - New York, NY, USA
Strengthened individuals' academic abilities in subjects including mathematics, English & Spanish, science, and humanities. Taught children, teenagers and adults in subjects ranging up to the university level.
Mathematics Teacher & Student Advisor
New York City Board of Education - New York, NY, USA
Systems Engineer
Raytheon Company - MA, USA

Sertifikalar
Master TEFL Course
Doğrulanmış
Global Language Training - New York, NY
Certification to teach English as a foreign language and to speakers of other languages.
Deneme Dersi
Tek Seferlik, 30 dakika