Pilar yeni öğrenci kabul etmiyor.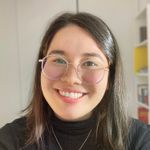 Pilar
Çek Cumhuriyeti
•
3:54 AM (GMT+01:00)
Hakkımda
¡Hola! Mi nombre es Pilar, soy de Venezuela y enseño español aquí en Verbling desde 2020 y he descubierto que enseñar español es una de mis más grandes pasiones. Creo firmemente que aprender español debe ser divertido, emocionante e inspirador, y me gusta que mis estudiantes sientan pasión por aprender y mejorar cada día sus habilidades. Mi filosofía de enseñanza es que cualquier persona puede aprender un nuevo idioma, solo necesita tiempo, paciencia y motivación. Mi objetivo principal es que mis estudiantes aprendan, mejoren y alcancen sus objetivos con el mejor apoyo que yo les pueda dar. En mis clases nos centraremos no solo en la gramática, sino también en tu pronunciación, comprensión, interacción y escritura. Aprenderás hablando, leyendo, escribiendo y escuchando. Mejorarás tu español con explicaciones simples y nos enfocaremos en tus intereses y pasatiempos. Todas mis clases incluyen: plan de estudio personalizado, materiales audiovisuales, tareas y pruebas. Soy profesora de español (ELE) desde 2019. He estudiado en el Centro de Lingüística Aplicada (CELA), en el centro de formación Cálamo y Cran y en ELE Internacional. Estudio filología románica en la universidad y, además de enseñar español, me apasiona la literatura, los idiomas y los viajes. En mis clases aplico el método ecléctico y comunicativo, dependiendo de las necesidades de mis estudiantes. Si quieres aprender español de una forma personalizada y divertida, tienes motivación y estás comprometido, no dudes en agendar una clase conmigo. ¡Nos vemos pronto!
Devamını Oku
Deneme Dersi
Tek Seferlik, 30 dakika
Öğretmen İstatistikleri
Birkaç saatte
3 yıl önce
100.00%
757
18.0 ders ortalaması
5.0
Öğretme Başarısı
Üst Başlangıç seviyesi
Orta düzey
Üst Orta seviye
İleri düzey
Üst İleri seviye
Özgeçmiş

Eğitim
Grado en filología románica / Degree in language, culture and literature of the Romance languages
Doğrulanmış
Universidad de Salamanca - Salamanca, España
Grado en lenguas, culturas y literaturas de las lenguas romances enfocado sobre todo en el español, el italiano, el portugués y el francés / Bachelor's degree in languages, cultures and literatures of the Romance languages, focused mainly on Spanish, Italian, Portuguese and French

Çalışma Deneyimi
Profesora de español para migrantes y refugiados / Spanish teacher for migrants and refugees
ACCEM España - Salamanca, España
Enseñanza de la gramática básica de español para refugiados e inmigrantes en España / Teaching basic Spanish grammar for refugees and immigrants in Spain
Profesora de español (ELE) / Spanish teacher
Fundación Viarany - Barcelona, España
Clases de conversación y gramática para inmigrantes y refugiados en Barcelona, España / Conversation and grammar classes for immigrants and refugees in Barcelona, Spain
Profesora de español (ELE) / Spanish teacher
Freelancer - Venezuela / España
Conversación y gramática / Conversation and grammar

Sertifikalar
¡Hola estudiante! Si estás leyendo este artículo es porque te sientes frustrado o nervioso a la hora...
El español es un idioma hermoso y muy útil de aprender, es la lengua materna de más de 400 mil personas...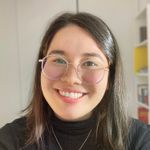 bir yıl önce
•
Yorumlar: 2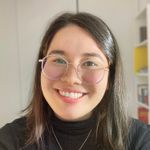 bir yıl önce
•
Yorumlar: 8
Diğer öğretmenlere göz atın:
Deneme Dersi
Tek Seferlik, 30 dakika