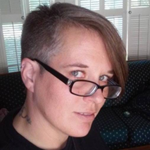 Lisa
Amerika Birleşik Devletleri
•
2:17 PM (GMT-08:00)
Konuşur
B2
,
B1
,
B1
,
A2
,
A1
Hakkımda
Hi, I'm Lisa and I live in central California with my cat, Bellamy. Some of my favorite things to do include playing with my nieces, spending time in nature, doing art, playing PC games like Elder Scrolls Online and Minecraft, reading and listening to audio books. I love learning languages, and I love to share my love of language learning with my students.

I've been teaching English since 2006. I am friendly and engaging, and I am driven to help my students reach their English learning goals. I will work with you to create your study plan designed just for you. I also have a lot of tips and tricks that have helped me with my own language study,

Whether you want to improve your speaking, listening, writing, pronunciation, to prepare for an exam or job interview, or to build your confidence talking to people in English, I can help you accomplish it!

I ask that my students behave in a kind and respectful manner so we can have a positive and friendly learning environment. Thank you.
Devamını Oku
Deneme Dersi
Tek Seferlik, 30 dakika
Öğretmen İstatistikleri
Birkaç saatte
9 年前
98.00%
1.123
9.6 ders ortalaması
4.9
Özgeçmiş

Eğitim
Bachelor of Arts in Anthropology
California State University, Chico - Chico, California
Coursework in applied linguistics, culture, cross-cultural communication, archaeology and forensic anthropology. Additional focus on English literature, French language, and world history.

Çalışma Deneyimi
English Teacher - EF English First
Taught high-energy, interactive lessons to children aged 3 to 16 using a variety of materials in high-tech classrooms.
English Teacher
Shanghai Brisbane Education Training Centre - Shanghai, China
Taught a teacher development class to help Chinese teachers, who specialized many subjects, to improve their English skills in a mixed-level classroom; taught an IELTS preparation courses for students at three local high schools. Conducted spoken English placement tests to select students, administered and graded IELTS practice tests (which included listening, reading and writing components). Taught spoken English to twelve classes of high school students at Chuan Sha High School, a key school in Shanghai.
English Teacher
Royal International English Training Centre - Xi'an, China
Taught classes on a wide range of topics , facilitated evening discussions in the conversation club, adapted lessons for mixed-level classes in order to meet the needs of students from different age groups and backgrounds, from teenagers to professionals.
English Teacher
Xi'an International Studies University - Xi'an, China
Taught reading and spoken English lessons for hundreds of university students in the Journalism and Politics departments.
Online English Teacher
Quickstar English - Sacramento, California
Providing high-quality one-on-one and small-group online lessons to students of all ages and ability levels.

Sertifikalar
i-to-i TEFL
Certificate in Teaching English One-to-One
i-to-i TEFL
Teaching English Online Certificate
i-to-i TEFL
Advanced Grammar Certificate
TESOL Certification
TEFL International - Zhuhai, China
120-Hour TESOL Certification
Diğer öğretmenlere göz atın:
Deneme Dersi
Tek Seferlik, 30 dakika